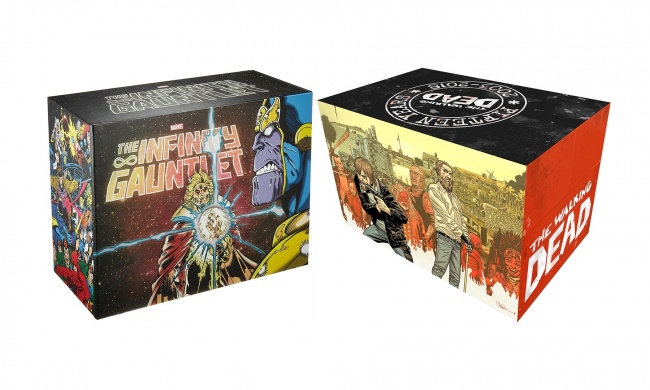 Box sets and slipcases appeal to a broad range of consumers, from the newcomer looking for a gateway to the material, to the completist, to the binge reader, to the aficionado of beautiful packaging. Sets and slipcases come in a variety of sizes to suit most budgets. While some of the largest box sets might have a hefty pricetag, the immense size of the collection means it's a cost-effective way to give someone loads of storytelling in one luxurious package.
Click the Gallery below for our selection of 2018 box sets and slip cases
For all our Gifts Week articles on 2018 holiday merchandising, see "It's Gifts Week at ICv2!"