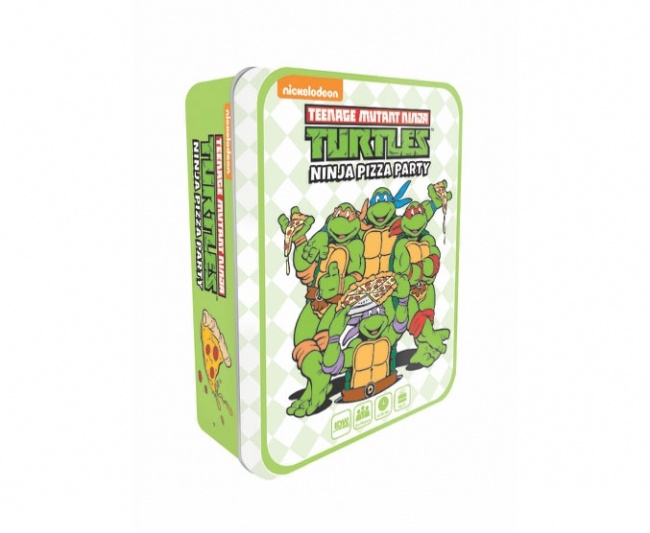 Satisfy the crazy tastes of the famously pizza-loving heroes in IDW Games' card game
Teenage Mutant Ninja Turtles: Ninja Pizza Party
, releasing in March.
In Ninja Pizza Party, players must use "pizza slice" playing cards featuring bizarre toppings like toasted marshmallows, banana slices, cheese puffs, and popcorn to satisfy the demanding delivery orders of the TMNT crew. As pizza chefs, they must race to complete their extreme creations quickly.
The game was designed by Prospero Hall (Harry Potter: Hogwarts Battle, Hullabaloo), and will come packaged in a collector's storage tin. It is intended for 2 to 6 players. MSRP is $19.99.
Earlier this year, IDW Games released its Teenage Mutant Ninja Turtles/Munchkin crossover game (see " 'Teenage Mutant Ninja Turtles' Join 'Munchkin'"). The company also recently announced a license to produce a series of games based on Men in Black and Ghostbusters (see "Men in Black and Ghostbusters Team Up").