The latest geek TV news update has Wild Cards, space-faring bounty hunters, Pulitzer Prize winners, and much more.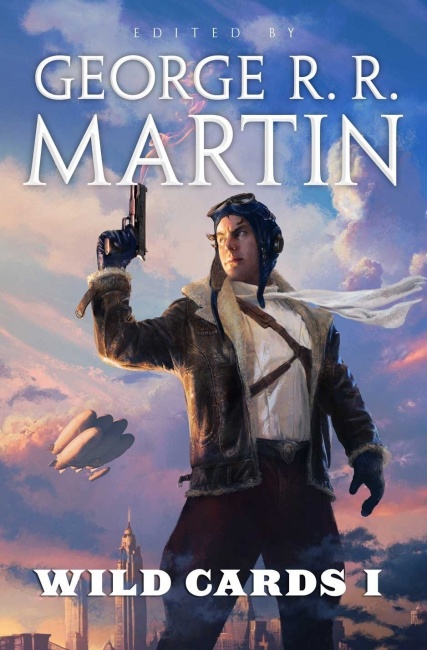 More George R.R. Martin works may be headed to the small screen. In this case, Hulu is working on a deal to adapt the
Wild Cards
series, which is co-edited by Martin. The streamer will open a writers room for a pair of series produced by Universal Cable Productions that will be written and executive produced by Andrew Miller (via
Variety
). Martin will also executive produce with co-editor Melinda Snodgrasss and Vince Gerardis. The series, which has had more than 40 writers and consists of two dozen books, is about the Wild Card virus, which killed 90% of those infected upon its initial release in 1946 and reemerges periodically to kill, mutate, or grant god-like powers to carriers. UCP optioned the series in 2016, after failed attempts to adapt it for the big screen (see "
George R.R. Martin's 'Wild Cards' Optioned for Cable Series
"). Marvel has released comics based on the property (see "
Dabels Launch Wild Cards
"), and Green Ronin released a
Wild Cards
RPG (see "
Green Ronin's 2009 Release Schedule
")
Jon Favreau's The Mandalorian has added a couple of cast members. Pedro Pascal (Narcos, Game of Thrones) has been offered the lead role in the series, according to Variety. The role remains unnamed, but the recent cancellation of James Mangold's Boba Fett feature film might have put the character back in the running (see "'It' Director Leads 'Attack on Titan,' 'Boba Fett' Dead, 'Avengers 4' and 'Godzilla Vs. Kong' Casting, Warner Bros. Snags 'The Sculptor'"). Pascal will be joined by former MMA fighter and action star Gina Carano (Deadpool), whose role is also being kept under wraps (via Variety). Taika Waititi (Thor: Ragnarok), Bryce Dallas Howard (Jurassic World), Rick Famuyiwa (Dope), Deborah Chow (Jessica Jones, Fear the Walking Dead), and Dave Filoni have signed on to direct episodes of the Disney+ series (see "'Watchmen' First Look, 'Pennyworth' Cast, CBS Orders 'Secret Six' Pilot, 'The Witcher' Adds Leads, 'The Mandalorian' Directors").
The founders of Aardman Animations, the studio behind Wallace and Gromit, are transferring ownership to the company's employees reports Variety. The transfer of ownership from Peter Lord and David Sproxton to an employee trust ensures the company remains independent. Sproxton will stay on as managing director until a replacement is found, after which he will move into a consulting role. Lord remains as creative director, with a focus on film. Both will sit on the executive board with Wallace and Gromit and Shaun the Sheep creator Nick Park, as well as Carla Shelley, Heather Wright, Kerry Lock, Paula Newport, Sarah Cox, and Sean Clarke.
The ALF reboot is deader than a cat in the original series. Warner Bros. was working on a new series about the sarcastic extraterrestrial with a taste for felines, but the resurrection failed to attract a suitor according to TVLine. The original aired from 1986 to 1990 on NBC, and Sony once flirted with a feature film for the hirsute alien (see "'ALF' Feature in Development").
Novelist Michael Chabon will explore strange new worlds in the writers room for the upcoming CBS All Access Star Trek series that marks the return of Patrick Stewart's Jean-Luc Picard (see "Patrick Stewart Returns to 'Star Trek'") reports Deadline. Chabon warmed up for the series by scripting the Star Trek: Short Treks episode "Calypso" for CBS All Access (see "Animated 'Star Trek,' 'Bee and Puppycat' Return, Del Toro's 'Pinocchio,' 'Luke Cage' Not So Unbreakable, 'Pennyworth' Cast Grows"). The Pulitzer Prize-winning writer of The Amazing Adventures of Kavalier & Clay has also been a part of the Hasbro writers room (see "Hasbro Assembles Writers Room for Cinematic Universe") and worked on the script for John Carter (see "Michael Chabon Polishing 'John Carter' Script"). No word yet on when the Picard-centered series will air.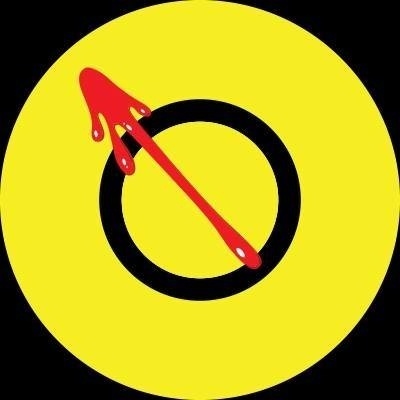 The cast of HBO's
Watchmen
series has expanded. Oscar-winner Jeremy Irons (
Batman V. Superman
) has been cast as an older version of Adrian Veidt / Ozymandias, and Jean Smart (
Legion
) will play mysterious FBI Agent Blake according to
/Film
. The extent of Ozymandias' involvement in the series is being kept under wraps. Smart's character may be related to Edward Blake / The Comedian. James Wolk (
Tell Me a Story
,
Zoo
) has also joined the series in an unspecified role that is rumored to be a junior senator from Oklahoma according to
Deadline
. The series from Damon Lindelof also stars Regina King, Don Johnson, Tim Blake Nelson, Louis Gossett Jr., Yahya Abdul-Mateen II, Andrew Howard, Tom Mison, Frances Fisher, Jacob Ming-Trent, Sara Vickers, and Dylan Schombing and will debut in 2019 (see "
'Watchmen' First Look, 'Pennyworth' Cast, CBS Orders 'Secret Six' Pilot, 'The Witcher' Adds Leads, 'The Mandalorian' Directors
").