An adaptation of an immensely popular property has landed an It director, the Boba Fett movie doesn't have much luck with the Hollywood sarlacc pit, and more in the latest geek movie news roundup.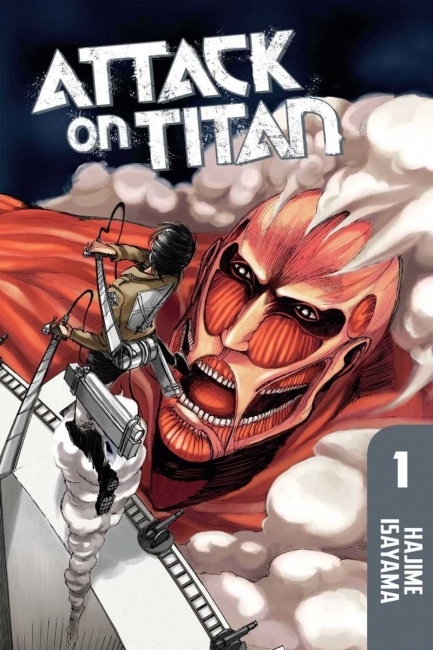 Warner Bros. has tapped
It
director Andy Muschietti to helm a feature film based on the bestselling manga series
Attack on Titan
reports
Variety
. The film based on Hajime Isayama's manga will be produced by David Heyman (
Fantastic Beasts
), Masi Oka (
Mega Man
), and Barbara Muschietti (
It
). Kodansha has the English language rights to the story of a world where humans live in walled cities to escape giant man-eating Titans.
Attack on Titan
is routinely among the top-selling manga titles (see "
Top 10 Manga Franchises--Spring 2018
"), and it has spawned an anime (see "
DVD Round-Up: 'Coco,' 'Three Billboards,' 'Darkest Hour,' & 'Attack On Titan'
"), a live-action film in Japan, and card game (see "
'Attack on Titan' TCG Unveiled
").
James Mangold's Boba Fett feature film has been put on ice. Reports that Lucasfilm president Kathleen Kennedy told journalist Erick Weber the project was dead were confirmed by Deadline. Jon Favreau's The Mandalorian is unfazed by the demise of the film, moving apace with Taika Waititi (Thor: Ragnarok), Bryce Dallas Howard (Jurassic World), Rick Famuyiwa (Dope), Deborah Chow (Jessica Jones, Fear the Walking Dead), and Dave Filoni signed on to direct episodes (see "'Watchmen' First Look, 'Pennyworth' Cast, CBS Orders 'Secret Six' Pilot, 'The Witcher' Adds Leads, 'The Mandalorian' Directors").
Avengers 4 has added Katherine Langford (13 Reasons Why) to the cast (via TheWrap). As with many things related to the franchise, Marvel is keeping mum about the role she will play. Filming has reportedly wrapped (see "'Detective Pikachu' Plot, New Spidey Suit, 'Flash' Slows Down, 'Tom And Jerry,' 'Scooby Doo,' Russos' Cryptic 'Avengers' Tweet, Coogler Returns To Wakanda"), so we'll find out more about her role and which of our favorite heroes survives Thanos closer to the film's May 3 debut (see "Best in Shows--Q2 2019").
Alexander Skarsgard (True Blood) is in talks to join the cast of Godzilla Vs. Kong. If cast, he will play the leader of a military unit according to Variety. He would be joining Demian Bichir (The Nun), who has been added in an unnamed role according to The Hollywood Reporter, as well as Millie Bobby Brown, Julian Dennison (see "'Deadpool 2' Breakout In 'Godzilla Vs. Kong'"), and Brian Tyree Henry. The king of movie monsters will be crowned in the Adam Wingard-directed film on May 22, 2020 (see "Best in Shows--Q2 2020"). Godzilla: King of Monsters will set the stage for the epic battle on May 31, 2019 (see "'Godzilla: King of the Monsters' Trailer").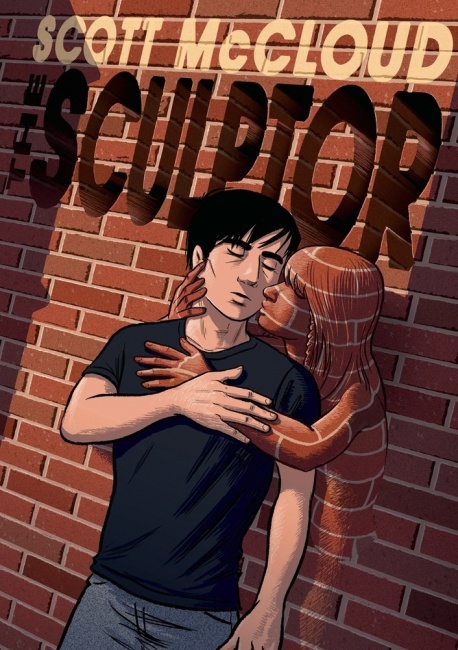 Warner Bros. has snagged the rights to Scott McCloud's acclaimed graphic novel
The Sculptor
. Destin Daniel Cretton (
Short Term 12
) is adapting the property with playwright Michael Mitnick (
The Giver
) and 21 Laps. Cretton will direct, with Mitnick writing the script. Warner Bros.'s acquisition comes after a competitive situation involving multiple offers according to
THR
. First Second released
The Sculptor
, McCloud's first original fiction graphic novel, in early 2015 to wide praise (see "
Scott McCloud's 'The Sculptor'
"). The tale centers on David Smith, an artist who makes a deal with Death to become a master sculptor, but he only gets 200 more days to live, and things get really complicated when he meets the love of his life in the 11th hour.