Another one bites the dust, a few get picked up, and more in the latest geek TV news.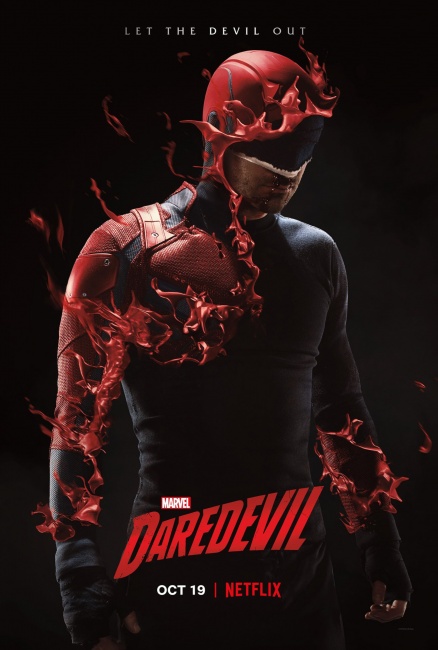 Netflix has cancelled yet another Marvel show. Despite a recent pitch from showrunner Erik Oleson,
Marvel's Daredevil
won't be seeing a fourth season on the streaming giant, according to
The Hollywood Reporter
. In a statement, Netflix indicated that it was best to end the acclaimed series "on a high note." This marks the third Marvel cancellation, with the Devil of Hell's Kitchen joining
Iron Fist
and
Luke Cage
-- which had a fully scripted third season when it was cancelled -- on the chopping block (see "
Animated 'Star Trek,' 'Bee and Puppycat' Return, Del Toro's 'Pinocchio,' 'Luke Cage' Not So Unbreakable, 'Pennyworth' Cast Grows
"). Only
Jessica Jones
and
The Punisher
remain at Netflix (for now). The move comes as Disney is gearing up to launch its proprietary streaming platform, Disney+, which will see all of the Marvel films pulled from Netflix (see "
Disney Drops the Other Shoe on Netflix
") and new original series centered on Marvel characters, such as Tom Hiddleston's Loki (see "
Loki Series Starring Tom Hiddleston Planned for Disney+
"). Netflix itself has been looking to move away from licensed properties to focus on in-house content.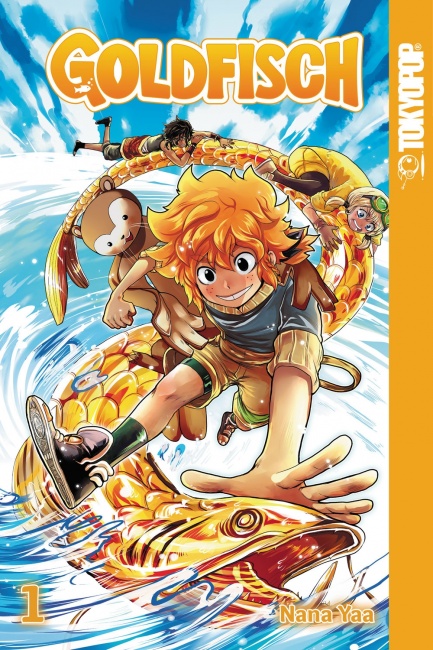 Tokyopop's
Goldfisch
manga is getting an animated adaptation. The series based on Nana Yaa's manga is being produced by Tokyopop and German animation studio Studio Seufz. Simon Thummet is writing the adaptation. A comedic take on the tale of King Midas,
Goldfisch
follows Morrey Gibbs, a fisher-boy who lives in a flooded world overrun by mutated animals. Everything he touches turns to gold, so he sets off with his otter pal Otta and inventor friend Shelly to find a cure. Part of Toyopop's International Women of Manga initiative, two volumes of the manga are currently available in English (see "
Tokyopop Plans 'International Women of Manga' Push
").
AMC has signed up for a fourth season of Preacher, with production slated to start in Australia in early 2019 reports Variety. The show based on Garth Ennis and Steve Dillon's darkly humorous comic series about a West Texas preacher possessed by the offspring of an angel and a demon stars Dominic Cooper, Ruth Negga, and Joseph Gilgun and was developed by Seth Rogen, Evan Goldberg, and Sam Catlin. Rogen and Goldberg also have a hand in the series based on Ennis and Darick Robertson's The Boys (see "'The Boys' Ordered to Series").
The CW is adding another superhero show to the lineup, this one a dramedy based on Heath Amodio and Cullen Bunn's upcoming graphic novel SuperCLEAN (via Deadline). The series is from Sascha Rothchild (GLOW) and CBS TV Studios. Amodio will executive produce, and Bunn is a producer. Super Clean follows non-super Becky Masters and her fellow human cohorts as they clean up after superheroes and supervillains. Becky is also trying to prove that her superhero boyfriend is innocent of a heinous crime. Jason "J" Wright is drawing the comic, with publisher and release date information to come.
Stephen Hillenburg, the creator of SpongeBob SquarePants, passed away on Monday at the age of 57. Hillenburg died due to the neurodegenerative disease ALS. A former marine biology teacher, Hillenburg kicked off his animation career in 1987 and launched SpongeBob SquarePants on Nickelodeon in 1999. The immensely popular series holds all-ages appeal and has spawned feature films, games, toys, comics, and much more. To date, nearly 250 episodes of the series have aired, and comics based on the property were published by Bongo (see "'SpongeBob Comics'")

The hotly-anticipated return of
Young Justice
is closer to fruition with the release of the
Young Justice: Outsiders
trailer. The trailer features familiar faces and new characters, as the heroes face down intergalactic metahuman trafficking. The series will debut on DC Universe on January 4 (see "
Hulu's 'Sweet Tooth,' Cryer Is Luthor, 'Young Justice: Outsiders' Debut Set, CW's 'Elseworlds' Gets Comic Art Promo, Animated 'Devil May Cry'
").