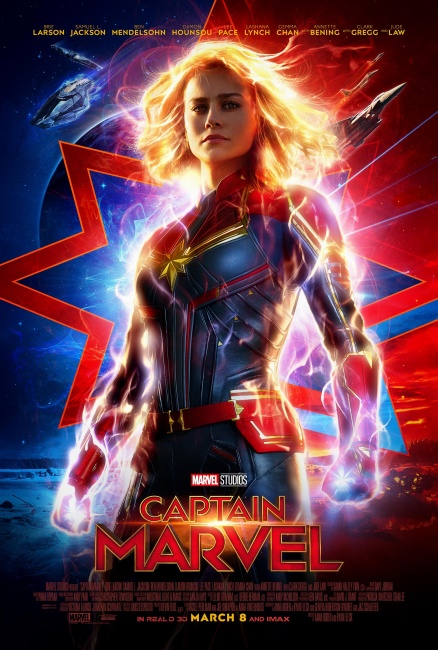 Marvel Studios has released a new
Captain Marvel
poster that precedes a new trailer debuting tonight.
The new trailer will air during ESPN's Monday Night Football game.
The first trailer can be seen here: "First 'Captain Marvel' Trailer."
The film opens in theaters on March 8.
A new Marvel comic series will launch on January 2 (see "New 'Captain Marvel' Series Launches in 2019").