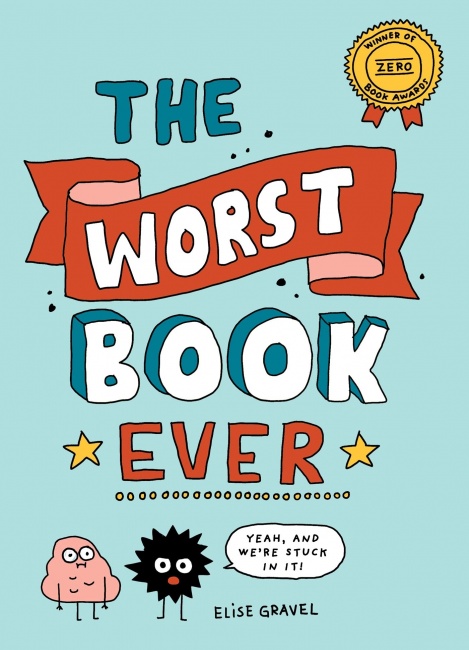 Drawn & Quarterly has unveiled more spring and early summer releases for 2019.
Award-winning Quebecois creator Elise Gravel (The Mushroom Fan Club) explores the world's most boring book in The Worst Book Ever. Gravel's characters rebel against their boring author in the full-color 40-page hardcover, which is on sale in May for an MSRP of $17.95.
In Frank Asch and Mark Alan Stamaty's Yellow Yellow, a young boy wanders a playground of gritty city streets, where he finds a yellow construction hat that inspires adventures set against a background of urban oddities. The 48-page two-color hardcover is on sale in August for an MSRP of $15.95.
Guy Delisle (Pyongyang, Jerusalem) provides invaluable and often comedic insight into parenthood in The Handbook to Lazy Parenting. The relatable tales are collected into a 204-page, black-and-white release that will be in stores in June. MSRP for the paperback is $12.95.
Adrian Norvid (Nogoodniks) populates Fake Lake with kooky and warped jokes about the Tire Stack, Greasy Spoon Diner, radio YFUK, and more. The 48-page, two-color paperback is on sale in July for an MSRP of $24.95.
These releases come on the heels of D&Q's previously announced Winter 2019 catalog (see "Drawn & Quarterly's Winter 2019 Catalog"), as well as previously-announced releases from Lynda Barry (see "Drawn & Quarterly's 2019 Catalog Includes Lynda Barry, Yoshiharu Tsuge, Eleanor Davis, and More"), Seth (see "'Little Lulu' Headlines Drawn & Quarterly's Spring 2019 Releases"), and more.
Click on the Gallery for cover images.