Drawn & Quarterly has announced their winter 2019 lineup, which includes Peter Bagge, Julie Delporte, James Sturm, and more.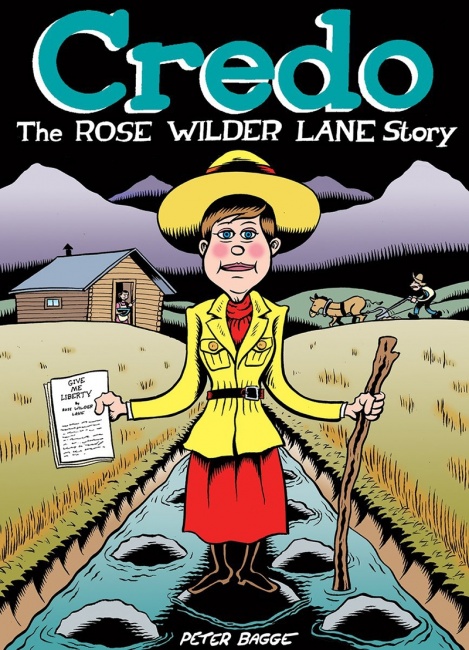 Peter Bagge (
Woman Rebel: The Margaret Sanger Story
,
Fire!! The Zora Neale Hurston Story
) returns to biography, exploring the life of Laura Ingalls Wilder's daughter and the founder of the American libertarian movement in
Credo: The Rose Wilder Lane Story
. The 112-page, full-color 6.5" x 8.8" hardcover will be in stores in April 2019 for an MSRP of $21.95.
Julie Delporte (Everywhere Antennas) will examine the assumptions we make about gender in This Woman's Work, an autobiographical work exploring femininity and womanhood. The 256-page, full-color 5.8" x 7.8" paperback will be on sale in January 2019 for an MSRP of $24.95.
Omar the Spider, Neville the Dog, and Ellie Squirrel are forced from their home into the gentrifying big city in Leaving Richard's Valley from Michael DeForge (Sticks Angelica, Folk Hero). The 480-page, black-and white 6.8" x 6.8" hardcover will be in stores in March 2019 for an MSRP of $29.95.
Three strangers chase distraction and pleasure in the nightlife and underbelly of The City of Belgium from Brecht Evens (The Wrong Place, The Making Of, Panther). The 332-page, full-color 7.8" x 9.5" hardcover will be out in April 2019. It has an MSRP of $39.95.
Cartoonist Lisa Wool-Rim Sjoblom, who was born in South Korea and adopted by Swedish parents at the age of two, digs into her own backstory in Palimpsest. The 160-page, full-color 6.8" x 9.3" paperback will be out in February 2019. MSRP is $21.95.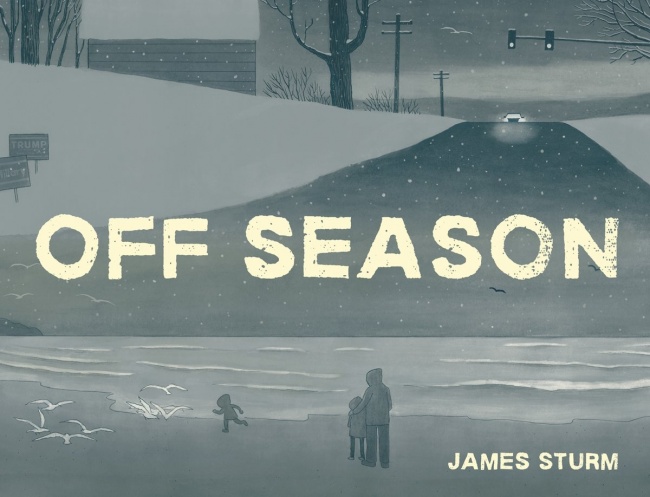 James Sturm's previously announced
Off Season
(see "
Drawn & Quarterly to Publish James Sturm's 'Off Season'
"), about the dissolution of a relationship midst the political upheaval of 2016, will get a 212-page 8" x 6" hardcover in February 2019. MSRP for the two-color volume is $24.95.
In January 2019, Drawn & Quarterly will also release the seventh volume in the Eisner-Nominated Walt and Skeezix series.
For Drawn & Quarterly's 2018 catalog, see Drawn & Quarterly's Fall 2018 Catalog, "D&Q Collects Independent Comics Masters in 2018," "'Coyote Doggirl' OGN," "D&Q Enters 'Woman World'," and "BD by Ruillier, Castree in D&Q's Spring List."
Click on the Gallery for cover images.