A presumed dead superhero gets a sequel, a whole new speed of hero is revealed, and cult favorites head to the big screen in the latest geek movie news.
Stephen Strange may not have made it through Avengers: Infinity War, but Marvel isn't letting dust settle on the solo property. Scott Derrickson, who directed and co-wrote the first film, has signed up to direct the sequel, which should see the return of Benedict Cumberbatch in the title role, along with Benedict Wong and Rachel McAdams, according to The Hollywood Reporter. The project is currently in search of writers, and a release date has not been set yet, but Marvel is reportedly eyeing an early 2020 production start and May 2021 debut. The first film was a strong performer, earning nearly $675 million worldwide and just north of $230 million domestically (see "DVD Round-Up: 'Doctor Strange,' 'Moonlight,' 'Allied,' & 'Sailor Moon'").
People are having strong reactions to the first poster for the live-action Sonic the Hedgehog movie. While the poster doesn't offer a very clear look at the CGI star, the character is very clearly blue… and fuzzy. He also sports the physique and apparel of a long-distance runner. Ben Schwartz (Parks and Recreation) is voicing the hedgehog speedster, who will partner with James Marsden's Tom Wachowski to take down Jim Carrey's Dr. Robotnik. The Paramount film opens November 8, 2019 (see "'Birds of Prey,' 'James Bond' 25, 'Terminator' 6, 'Sonic the Hedgehog' Shift Release Dates").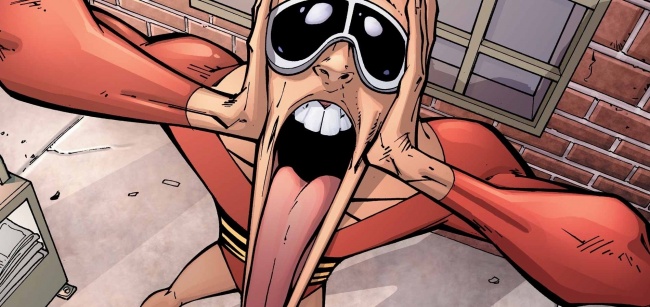 Warner Bros. seems to be following through on plans for a lighter cinematic universe by developing a film centered on Plastic Man. Amanda Idoko (
The Mayor
) has been hired to write the script for the project, which is executive produced by New Line co-founder Bob Shaye reports
THR
. Created by Jack Cole in 1941, Plastic Man has held something of a cult status as a rare overtly comedic superhero. The character has appeared alongside most of DC's higher-profile characters and even led a short-lived animated series. At one point, Lana and Lilly Wachowski were working on a Plastic Man film (see "
Wachowskis to Make Plastic Man Movie?
"). DC recently released a miniseries from Gail Simone and Adriana Melo centered on the character (see "
Plastic Man Goes Solo in New Series
").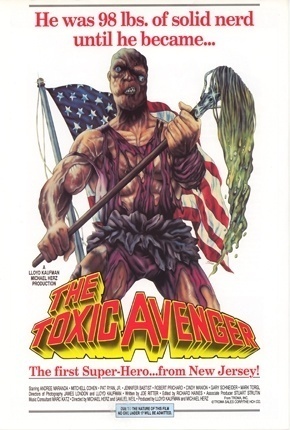 The Toxic Avenger
may be returning to the big screen. Legendary is developing a film after acquiring the rights to the property. Troma's Lloyd Kaufman and Michael Herz will produce alongside Legendary's Alex Garcia and Jay Ahenfelter (via
Variety
). A touchstone for the campy B-movie genre,
The Toxic Avenger
debuted in 1984, generating several sequels, games, cartoons, and more. The story about an epitomal 98-pound-weakling turned disfigured superhero by toxic waste is considered a cult classic.
Warner Bros. Birds of Prey (And the Fantabulous Emancipation of One Harley Quinn) (that's really the title; see "'Birds of Prey' Titled") has added several cast members reports Deadline. Chris Messina (Sharp Objects, The Mindy Project) will play sadistic serial killer Victor Zsasz, who will team up with Ewan McGregor's Black Mask (see "'Birds Of Prey' Casting and Rating"). Comedian Ali Wong has been cast as an officer on Renee Montoya's force. Steven Williams (The Chi), Derek Wilson (Preacher), Dana Lee (Dr. Ken), Francois Chau (The Expanse, The Tick) and Matthew Willig (The Ballad of Buster Scruggs) have also been cast in unspecified roles. Birds of Prey is directed by Cathy Yan and also stars Margot Robbie (Harley Quinn), Mary Elizabeth Winstead (Huntress), Jurnee Smollett-Bell (Black Canary), and Rosie Perez (Renee Montoya). The film, which will have an R rating, hits screens on February 7, 2020.