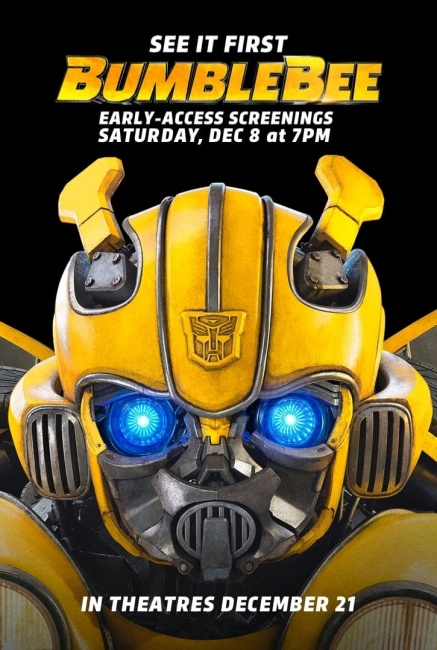 There has been a lot of news about upcoming geek film projects this week, and we round it up here.
Paramount Pictures announced a special pre-release screening of Bumblebee, the latest film in its Transformers series. The feature will run on Saturday, December 8, at 7pm local time, nearly two weeks before the nationwide release of December 21 (see "New 'Bumblebee' Trailer Shows Off Familiar Transformers"). Each admission includes the feature film, bonus content, and a Transformers: Tiny Turbo Changers movie toy. Coincidentally, Warner Bros. announced an early screening of Aquaman earler this week, though that is reserved for Amazon Prime account holders (see "Final 'Aquaman' Trailer Releases").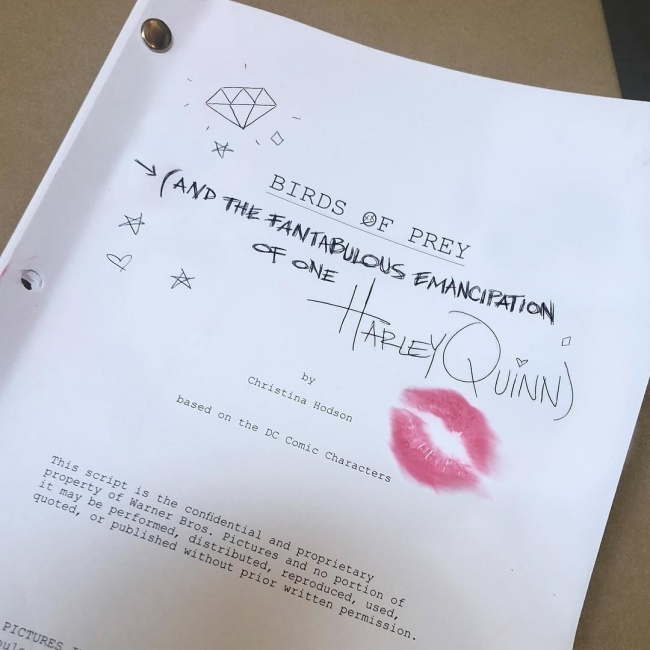 Warner Bros. Pictures Birds of Prey movie has officially been titled, and it's a doozy. Margot Robbie, the actress who portrays Harley Quinn, posted a picture of the script on
Instagram
.
Birds of Prey (And the Fantabulous Emancipation of One Harley Quinn).
The film is set to release in theaters on February 7, 2020.
Once Our Land
by Peter Ricq, released by Scout Comics and Entertainment, has been optioned by Amber Ripley of Goodbye Productions to develop an animated feature. Ricq will adapt the script with Phil Ivanusic-Valle.
Once Our Land
is a postapocalyptic tale set in 1830s Germany where two survivors battle the invaders that destroyed their world. The second volume of
Once Our Land
will release in comic stores in 2019.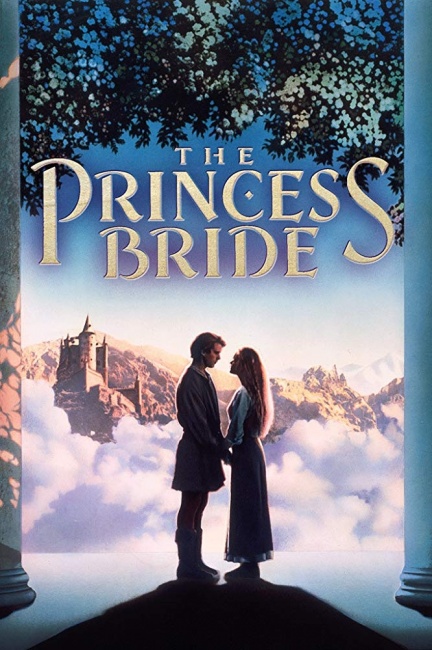 Princess Bride
author and screenwriter, William Goldman died on November 16. He was 87. Goldman won two Academy Awards for screenwriting:
Butch Cassidy and the Sundance Kid
and
All the President's Men
, but is probably best known in geek circles as the author of
The Prince Bride
. Despite his outspoken criticism of Hollywood, he wrote screenplays for a wide verity of genre films, including
Misery, The Stepford Wives, Marathon Man
, and
Maverick
.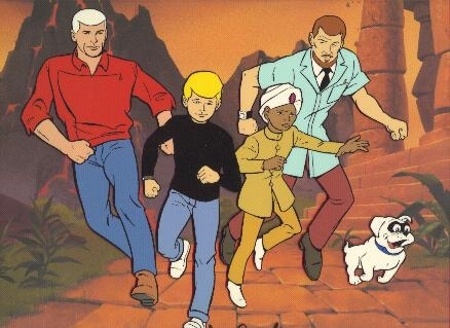 Warner Bros. live-action adaptation of
Jonny Quest
has a new director,
Lego Batman
director Chris McKay,
THR
reported. In addition to
Lego Batman
, McKay also directed three seasons of
Robot Chicken,
and is currently attached to direct Paramount's upcoming
Dungeons & Dragons
film (see "
Paramount in Talks with Director for 'Dungeons & Dragons.'
"). The last news on the film was Robert Rodriguez attached to direct in 2015 (see "
Robert Rodriguez on 'Jonny Quest'
").
Funimation released a new subtitled trailer for Dragon Ball Super: Broly. Funimation announced the North American theatrical release will happen on January 16, and the Dragon Ball Super Card Game will focus on the movie characters in March (see "'Dragon Ball Super Card Game' Release Ties to Movie").