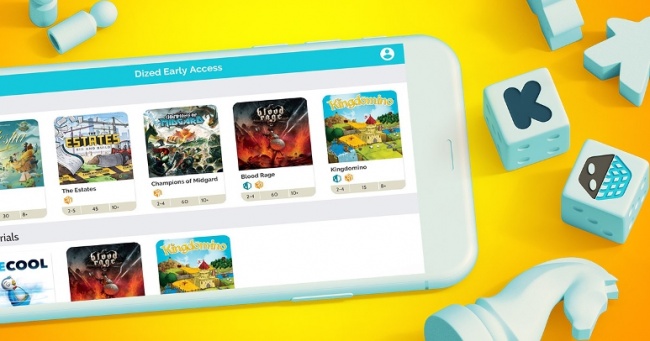 Playmore Games, Inc., creators of the
Dized
board game tutorial and rules app, have added a publisher level to their current Kickstarter to expand supported games.
[Update 1/3/19 – After requests from several industry operators, Playmore Games has added an Industry Pledge level for retailers, board game cafes, and industry operators. The $99 pledge includes 50 credits for the app, as well as $50 in advertisement credit and access to analyze data about the current market.]

As the Kickstarter to expand content for the rule-teaching and game demo app draws to a close, Playmore Games has added a special game publisher tier for a full Dized Tutorial ($2,000). The existing publisher backer support level ($399) offering creation and publishing of game rules with built-in FAQs for the app, not include the making of a Tutorial for the game. The Kickstarter runs through Friday January 4 at 2 AM CST.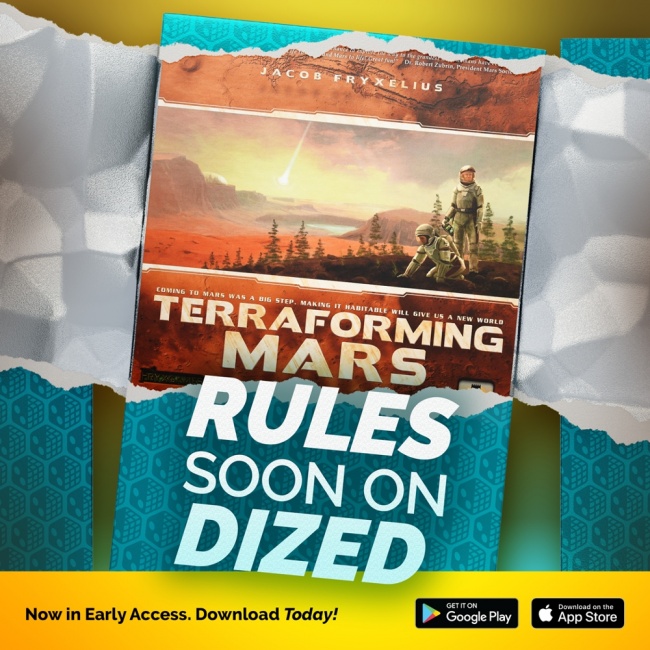 Dized
is a companion app for board gamers that overcomes the obstacle of learning the rules to new games. For new players, it functions as a voiced, interactive, animated tutorial guiding new players through setup and game play, eliminating the need for someone to memorize the rulebook before play begins. It also hosts complete rule sets, including a keyword search and a FAQ to help the community. Playmore Games, Inc. works with game publishers by providing them with a set of tools to build and upload tutorials for their games. The tutorials are also useful for game store owners to help walk potential buyers through demo games so they can feel comfortable with their purchase. The app entered beta testing last year (see "
'Mansions of Madness,' 'Dized,' 'Codenames,' 'Terraforming Mars,' 'Fighting Fantasy Legends,' More
").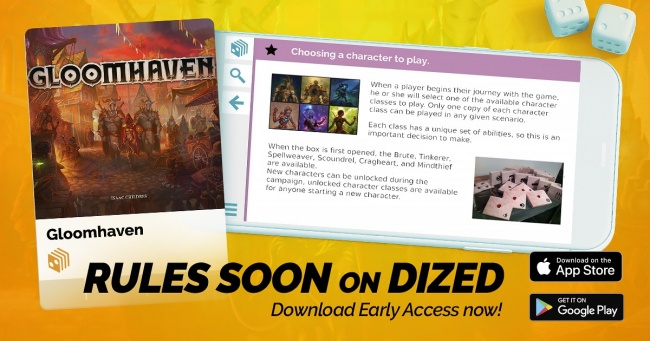 Dized
already hosts rule sets for 28 games from publishers including Cephalofair (
Gloomhaven
), Looney Labs, CMON, Space Cowboys, Blue Orange, Gamelyn Games, and Steve Jackson Games; as well as interactive tutorials for
Kingdomino
(2017 Spiels des Jahres winner),
Blood Rage, and ICECOOL
(2017 Kinderspiel des Jahres winner.) According to Playmore Games, the
Blood Rage
tutorial on Dized has been accessed by 1,526 people since December 1.
Dized
Early Access is available on iOS and Android.