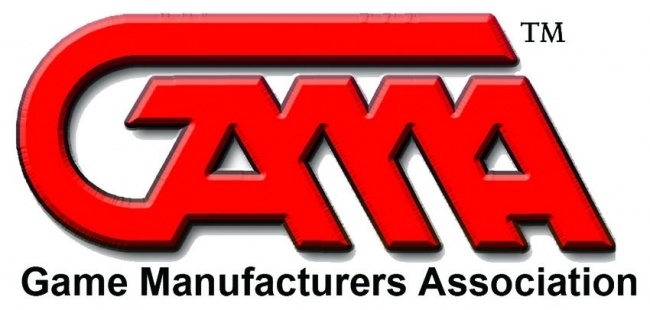 Longtime GAMA Board Member Emeritus and supporter of the organization Mike Stackpole has resigned his position on the board, he announced in a resignation letter posted on his website over the weekend. The announcement comes just days after Stackpole and Chantelle Aimee Osman announced that the Origins Library, which brought together fiction authors on the exhibit floor, in programming, and in a published anthology, would not be part of Origins Game Fair this year and that they would not be attending the show.
Stackpole's resignation from the Game Manufacturers Association board came not "based on any political divide within the board," he wrote in his resignation letter, but "because the GAMA Board is broken." As evidence, Stackpole cited four issues (summary heads ICv2's):
Productivity.
"Since June, the board has had more meetings than ever before, and has done less than ever before," Stackpole asserted. He described a recent meeting in which the board took 45 minutes "to word a resolution empowering a committee to hire a lawyer to negotiate with another lawyer," one factor in stretching the meeting scheduled for two hours to four.
Responsiveness.
Stackpole noted that the membership vote of confidence in Executive Director John Ward was followed by a survey "to second guess the membership's will," and "when that poll comes back confirming what the membership wants (see "
GAMA Member Survey Confirms Board's Executive Director Decision Unpopular
"), the board hires a lawyer to tell them they can ignore the membership" (see "
GAMA Hiring New Executive Director, Asks for Unity
").
Brissaud.
Stackpole noted the contradiction between the board's actions in having "robust and detailed discussions about GAMA harassment policies, down to the minutiae of the structuring of an investigative team to be in place at our shows" and its response to the incident at Gen Con in which GAMA President Stephan Brissaud was accused (via a police report, with photos and video) of physically assaulting a female convention center security guard. Brissaud was censured in a split decision by the board (see "
GAMA Board of Directors Censures Organization President
"). This is the second board resignation citing Brissaud's continued presidency as a reason; Mike Webb of Alliance Game Distributors resigned in September (see "
Mike Webb of Alliance Game Distributors Resigns from GAMA Board
").
Communications.
Stackpole noted that the board had forwarded him a thread of discussion about him it had intended to keep confidential from him.
Stackpole, a recipient of the GAMA Meritorious Service award and a first ballot inductee into the Academy of Gaming Arts and Design Hall of Fame, was an elected member of the GAMA Board for three years, and has been an Emeritus director for another eleven years.
Stackpole and Osman, who had organized the Origins Library for Origins Game Fair in the past, announced last Thursday on the Library's Facebook page that "…with John [Ward]'s departure, and the Board of Directors' inability to make a timely decision about the future of Origins, putting together the Library for 2019 is no longer a possibility – and likely will not be in the near future." The post noted further that "deadlines for organizing the anthology have gone past, and we've no confirmation from the new Executive Director that we would be allocated space."
The pair also said in the post that they would not be attending Origins Game Fair this year, and that Brissaud's continued presidency of GAMA was the reason. Of the Gen Con incident and the board's response to it, the post said, "It is unfathomable that not only does such behavior go unchecked, but we allow this person to represent us, and our industry."
Although all together the posts paint a very negative picture, Stackpole was hopeful and positive in the final paragraph of his resignation letter. "During my time in the industry, I have seen incredible change for the better, and an incredible resilience to recover from all manner of disasters—economic, social and board-generated," he wrote. "I have great belief that the gaming industry will survive and thrive in the future. It is bigger than any one person, or a board. It can be defined only by the pleasure and joy it brings everyone it touches, and, therefore, will be eternal."