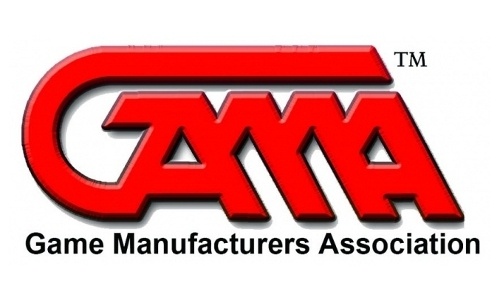 The GAMA board of directors has released a statement in which it formally censures Stephan Brissaud, the organization's President, "for his inadvisable actions at Gen Con, specifically, his decision to ignore the Gen Con security staff's demand that he present his badge, and instead, to push physically past them into the Gen Con exhibit hall" (see "
GAMA Statement on Brissaud Censure
"). The organization also "strongly urges" Brissaud to complete an anger management course, the statement said.
Brissaud's actions led to his expulsion from Gen Con (see "
Iello COO, GAMA President Expelled from Gen Con
"), and the security guard, photos of whom showed bruises she said were inflicted in the confrontation, filed a police report (see "
Police Report Filed on Gen Con Incident
"). Brissaud released a statement apologizing for the incident and promising to do better (see "
Brissaud Statement on Gen Con Incident
").
The GAMA board said it would conduct an investigation (see "
GAMA Board Statement on Gen Con Incident
"), and although the results were released some weeks after originally promised, it has now communicated its decisions. The vote was apparently not unanimous, as the board indicated that "a majority of the board does not believe that this incident rises to the level" where removal is appropriate, the statement said. A board of directors spokesperson declined to comment on any matters relating to the vote.
To reach its decision, the board reviewed seven eyewitness accounts (including the statement of the security guard), the Indianapolis police report, video footage (ICv2 has obtained a copy of the video, see "
Security Camera Footage of Gen Con Incident
"), Brissaud's statement, and communications with Gen Con staff, according to the statement.
Brissaud did not respond to a request for comment on the board's decision in time for this article. A Gen Con representative declined to comment on the Brissaud incident.
The Brissaud incident is only one component of the turmoil surrounding the game manufacturers trade association. After a narrow vote to end John Ward's tenure as Executive Director at the end of his contract early next year, the board called a Special Membership Meeting for next week to consider the decision (see "
GAMA Board Calls Membership Meeting
"). And former Deputy Director Angela Ward has retained counsel to handle her termination by the board of directors in July (see "
Former GAMA Deputy Director Has Retained Counsel
").
The membership meeting next week promises to be significant event, with what appears to be a split board of directors and considerable interest in the issues by the membership.