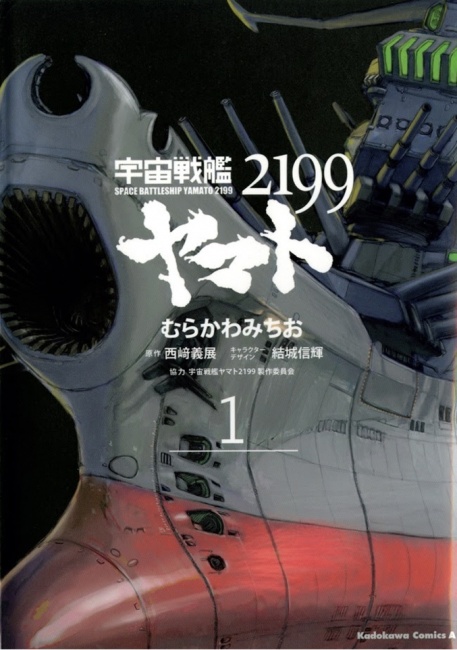 The world will end in 2199 unless the
Space Battleship Yamato
is successful in its mission. Dark Horse will release the first volume of a new manga based on the rebooted
Star Blazers
anime on July 31. MSRP for the 344-page volume is $19.99.
Star Blazers: Space Battleship Yamato 2199 has been adapted to manga by Michio Murakawa (Imaginary Spirit) and features covers by Junichiro Tamamori. The story about the Yamato's mission to battle past the Gamilas spacefleet on a last ditch journey to Iscandar, where the crew hopes to find the technology the save Earth, is translated by Zack Davisson (Showa: A History of Japan, Kitaro)
The Space Battleship Yamato anime first debuted in Japan in 1974. The U.S. release was titled Star Blazers, and the first of three seasons began broadcasting in 1979. The property was remade in Japan in 2012 as Star Blazers: Space Battleship Yamato 2199, with Funimation holding the English-language release rights.
Seven Seas will release a hardcover collection of the classic Space Battleship Yamato storyline by the original anime director Leiji Matsumoto on February 27 (see "'Space Battle Yamato'").