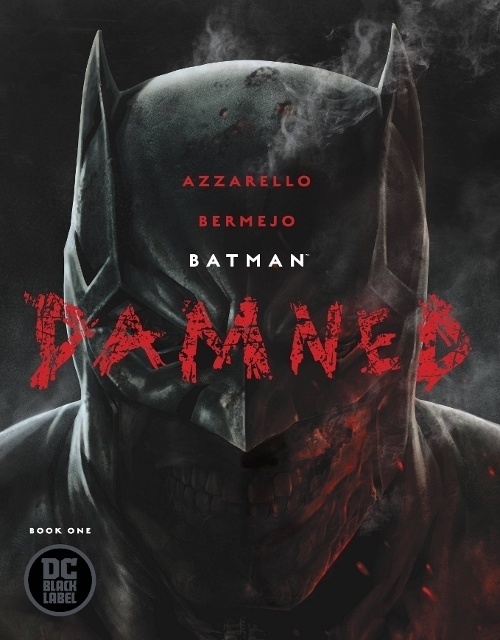 The controversial first release from DC's Black Label imprint (see "
DC Launches Imprint for High Profile Stand-Alone Stories
"),
Batman: Damned,
will hit comic store shelves in a new hardcover deluxe edition on September 4.
The series is infamous for the depiction of Bruce Wayne's genitals in the print edition of the first issue (see "
'Batman: Damned' Content Altered for Digital Reprints, Collections
"). Although initially solicited and marketed as a mature readers title, DC ultimately determined that the nudity was not additive to the story, suggesting that the approved art was different from what eventually appeared in the book (see "
ICv2 Interview: DC Co-Publishers at NYCC 2018
"). The scenes in question were obscured for all future releases of the books, including this first collection.
The hardcover collected edition, set to hit shelves on September 4th with an MSRP $29.99, will (according to DC) feature "revised periodical art" and an "unabridged narrative," reinforcing its messaging that the now-obscured depictions were unnecessary to the story.
Written by Brian Azzarello (
100 Bullets, Dark Knight III: The Master Race
) and illustrated by Lee Bermejo (
Joker, Batman: Noel), Batman: Damned
follows the caped crusader, Constantine, and Deadman in the fallout of the apparent death of the Joker.