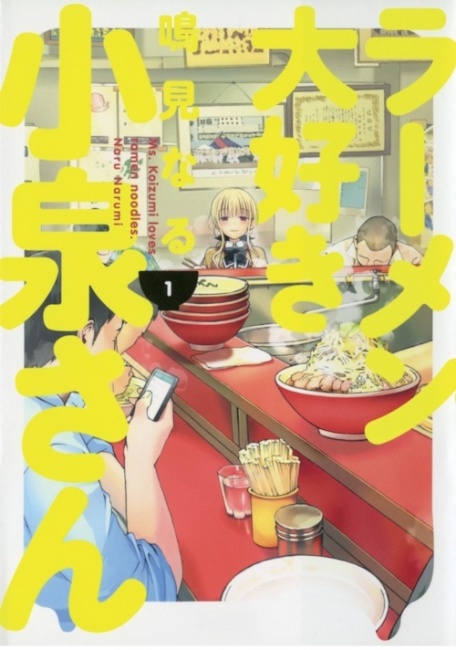 Dark Horse Comics, whose manga line tends to lean toward action stories such as
Berserk
and
I Am a Hero,
has licensed its first food manga,
Ms. Koizumi Loves Ramen Noodles.
The manga has already been adapted into an anime that streams on Crunchyroll.
The plot is right there in the title: Ms. Koizumi, a coolly aloof high school student, loves ramen, and she eats it in every possible location and configuration, often with her friends. The story is a comedy and is told in short, self-contained chapters, and along the way they show the reader the nuances, history, and culture of ramen noodles. Dark Horse has tapped Portland, Oregon, Japanese chef Ayumi Kato Blystone to be the translator, and the manga will include bonus ramen recipes in every volume. The first volume is due in comic shops on September 11, 2019, and will have an MSRP of $10.99.
Ms. Koizumu Loves Ramen Noodles
launched in 2013 in Japan, where it runs in the seinen (young men's) magazine
Manga Life Storia.
The series is ongoing and has been collected into seven volumes so far.