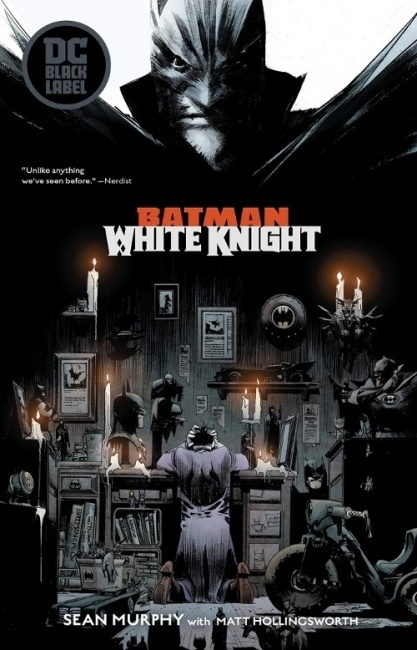 Spider-Man was the second best-selling superhero graphic novel franchise last fall, moving up five slots from its #7 position in the Summer, with
Spider-Man: Into the Spider-Verse
undoubtedly responsible for a big part of the move.
Venom
appeared on the chart for the first time we remember, also helped by the release of the Q4 movie.
Infinity War
stayed in the top five despite the long period since the Avengers movie, an impressive performance.
Of course,
Batman
was #1, and DC had five of the top ten slots, an unusually strong performance.
This chart of the ICv2 "Top 10 Superhero Graphic Novel Franchises" reflects sales in all trade channels for Fall 2018, based on analysis of sales through comic stores and the book channel, including online.
Top 10 Superhero GN Franchises – Fall 2018

Rank

Title

Publisher

1

Batman

DC Comics

2

Spider-Man

Marvel Comics

3

Star Wars

Marvel Comics

4

X-Men

Marvel Comics

5

Infinity War

Marvel Comics

6

Sandman

DC Comics

7

Wonder Woman

DC Comics

8

Venom

Marvel Comics

9

Justice League

DC Comics

10

Superman

DC Comics

Note: Includes all channels
For more graphic novel bestseller charts, see:
Top 10 Author Franchises – Fall 2018
Top 10 Kids/YA Graphic Novel Franchises – Fall 2018
Top 10 Manga Franchises – Fall 2018

This chart originally appeared in Internal Correspondence #95. For information on that issue, see "ICv2 Releases 'Internal Correspondence' #95."