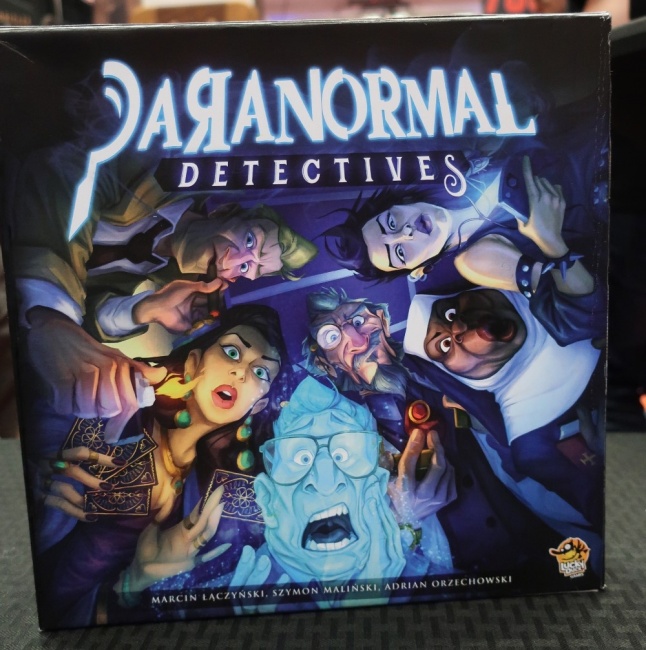 The victim can help solve the murder in Lucky Duck Games'
Paranormal Detectives
, releasing in October.
In this party game, one player assumes the role of a murder victim's ghost, who must provide clues to the other players, who act as a team of paranormal investigators trying to communicate with the ghost and solve the mystery. But instead of answering the detectives' questions with words, the ghost can only use the actions described on the game cards, which can include things like drawing pictures on an investigator's back or some other physical challenge. The game is intended to offer a humorous, light-hearted take on the otherwise macabre theme.
The game was created by the trio of Marcin Laczynski, Szymon Malinski, and Adrian Orzechowski. It is intended for groups of 3 to 6 players, ages 10 and up, and will play in under an hour. Lucky Duck expects the MSRP to be around $40.00. Paranormal Detectives will premier at the Spiel fair in Essen in October, with release into the trade to follow.
Last month, Lucky Duck released Ganymede, its game of sci-fi colonization (see "Manage Deep Space Settlers in 'Ganymede'")