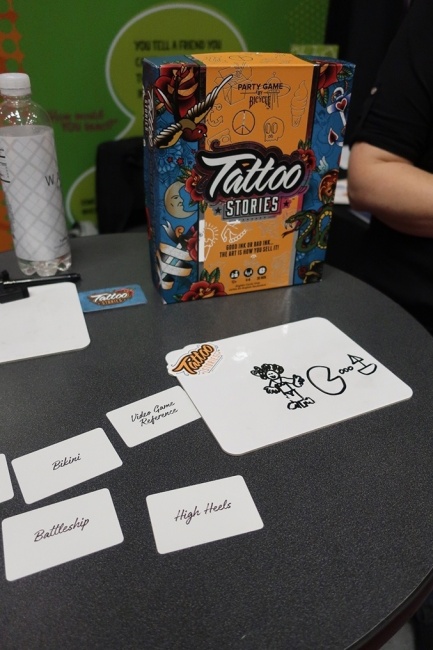 At the GAMA Trade Show, United States Playing Card Company announced another party game from its Games by Bicycle imprint (
see 'Blunderful and Shuffle Grand Prix'
).
Tattoo Stories
, due out in September, turns players into hilarious tattoo artists.
Each player takes a turn as a customer. The others play artists competing for their business by designing the best tattoo. The customer draws 10 cards that have one-word descriptors on them and chooses five. The other players must draw a tattoo on a dry erase board in three minutes or less, incorporating all five elements. The customer then awards the cards to the artists as they think best. Since the elements are random and the drawing hurried, the results are often funny.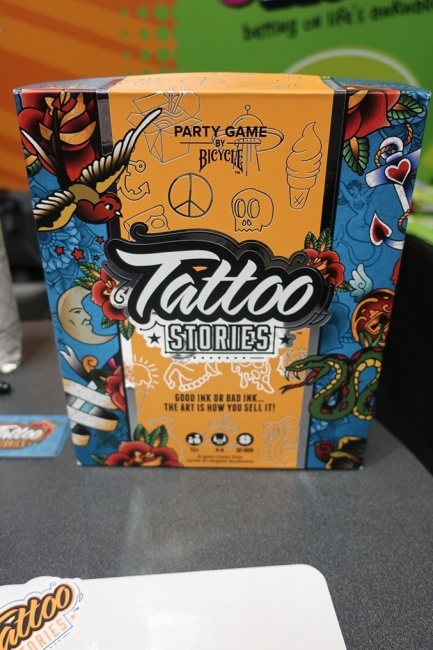 The game comes with white boards, dry-erase markers, and the cards. It's designed for four to six players, 12+ and plays in about 30 minutes. MSRP is $24.99.