Lion Forge had two new titles to announce at C2E2 this weekend: Tony Lee and Yishan Li's new sci-fi series Army of One and a print collection of Ariel Slamet Ries's webcomic Witchy.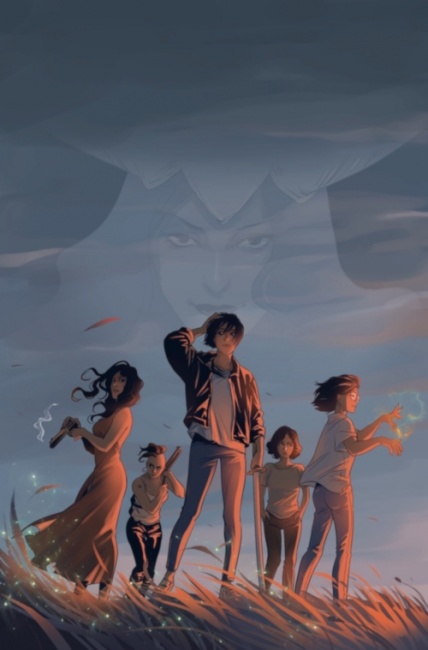 Army of One
is the story of a 17-year-old girl who finds that there are multiple versions of her in different dimensions and universes. When some of these doppelgangers rescue her from a dangerous situation, she learns that her origins lie in a powerful mystic, Sister Fortune, who was shattered into a thousand pieces and scattered across the multiverse. Now the doppelgangers are battling each other, but some of them want to reunify once more in order to fight a greater threat.
Lee is a novelist and comics writer whose comics work includes
Pride and Prejudice and Zombies
,
Doctor Who, Battlestar Galactica
(see "
Tony Lee to Write 'Battlestar Galactica' Comic for Dynamite
"), and
Spider-Man Family
. Artist Li's portfolio includes
Hellboy and the B.P.R.D.: 1956
(see "
Dark Horse Plans Trio of Releases Set in Hellboy Universe
") and
Buffy: The High School Years—Freaks & Geeks
(see "
Preview: 'Buffy: The High School Years—Freaks & Geeks' TP
"). Bryan Valenza will be the colorist.
The creator-owned series will launch in October with an MSRP of $3.99.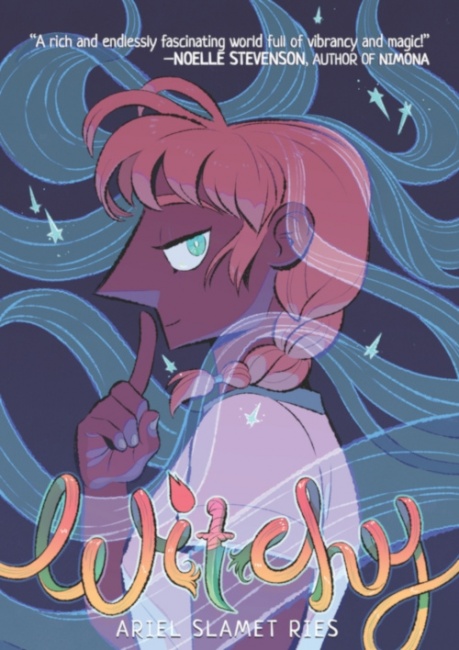 Ries's
Witchy
is set in a witch kingdom where a witch's strength correlates with the length of her hair—and those whose hair is too long are deemed too powerful and are eliminated. Nyneve, the heroine, is drafted into the kingdom's Witch Guard, which was responsible for her father's death, and she must choose between staying true to her ideals or joining the Guard. The webcomic, which was nominated for an Ignatz Award, is still ongoing and is updated every Tuesday and Thursday. The graphic novel is scheduled for a September release.