The latest geek movie news includes acquisition, casting, and updates on film production tied to the geek world.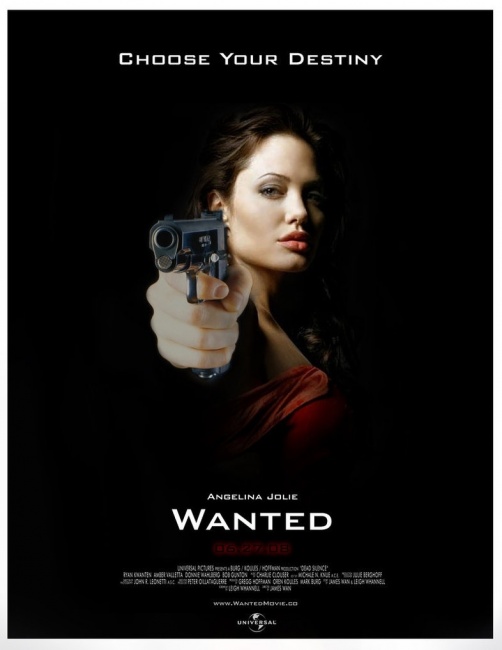 Angelina Jolie is in talks to star in Marvel Studios' adaptation of
The Eternals, THR
reports. Based on Jack Kirby's story of near-immortal beings known as the Eternals, and their enemies, the Deviants, the film is being directed by Chloe Zhao (see "
'Hellboy' Pushed Back, Tony Jaa Is a 'Monster Hunter,' 'Joker' Costume, Woman Director for 'The Eternals,'")
. Not much is known about the plot, other that will involve the love story between Ikaris and Sersi. Jolie has starred in a comic book adaptation before, of Mark Millar's
Wanted
, but she's never played a superhero.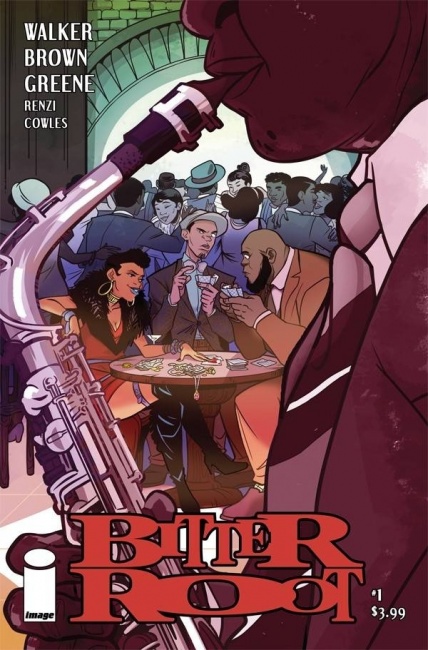 Bitter Root,
an Image Comic from David Walker, Chuck Brown and Sandford Green, has had film rights acquired by Legendary Pictures,
Deadline
reports. The horror-action series follows an African-American family of monster hunters working in New York City in 1924 Harlem. The Sangeryes family, the last remnants of a long line of monster hunters, must stop an invasion of monsters that fed off prejudice, spite, and bigotry and transformed human hosts to their will. The creators will executive produce along with Big Machine's Sean Owolo.
Idris Elba is in talks to star in the adaptation of David Petersen's Eisner-winning Mouse Guard comic series from Archai/BOOM!, THR reported. Fox's adaptation is being directed by Wes Ball, and Andy Serkis and Thomas Brodie-Sangster are already attached to the project, which will be shot will motion capture and have WETA providing visual effects. Elba will play Celanawe, a guardian figure who was once a legendary champion.
Noah Centineo is in talks with Sony and Mattel to play He-Man in the upcoming reboot of Masters of the Universe, THR reports. Centineo was the break-out star of Netflix's teen romance To All the Boys I've Loved Before. The new screenwriting team of Art Marcum and Matt Holloway joined the production in January (see "New Screenwriters on 'Masters of the Universe,' and 'Battlestar Galactica,' 'More"), and things must have proceeded quickly, if the production is zeroing in on stars this soon.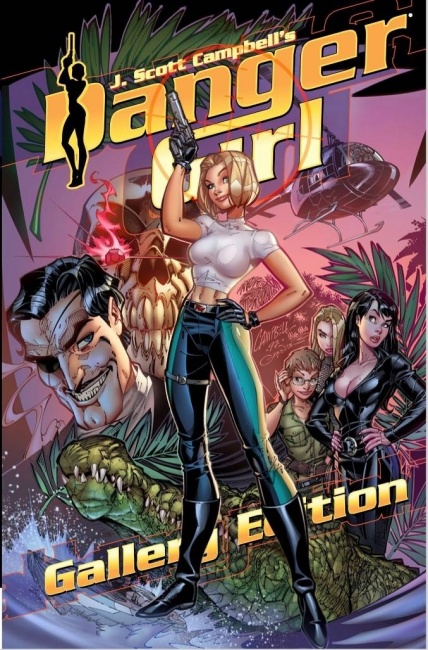 The adaptation of J. Scott Campbell and Andy Hartnell's
Danger Girl
IDW comic series has hired a director,
Variety
reports. Jeff Wadlow (
Truth or Dare, Kick-Ass 2)
will helm Constantin Film's adaptation of the action adventure, as well as perform rewirtes on the script. Umair Aleem wrote the initial script (see "
Brian K. Vaughan to Pen Silver Surfer Film, Minn-Erva Cast, Writer for 'Danger Girl,' More").
Disney has reinstated James Gunn as writer-director of Guardians of the Galaxy 3, Deadline reported. Gunn was fired last July after 10-year-old offensive tweets resurfaced on a conservative website (see "Disney Fires James Gunn"). Gunn publicly apologized, and has been meeting with Walt Disney Studios chairman Alan Horn to move forward. His return was complicated by a recent deal with Warner Bros and DC to write and direct the Suicide Squad sequel (see "James Gunn Joins 'Suicide Squad,' 'God Country' Optioned, 'World War Z' Sequel, Rosie Perez Joins 'Birds of Prey,' "), but Marvel Studios has agreed to hold production of GotG3 until after Gunn completes Suicide Squad 2.