DC Comics has revealed the three big summer arcs (for Justice League, Action, and Batman) that flow out of the 25¢ Year of the Villain one-shot that will street the Wednesday before Free Comic Book Day (see "It's the 'Year of the Villain'").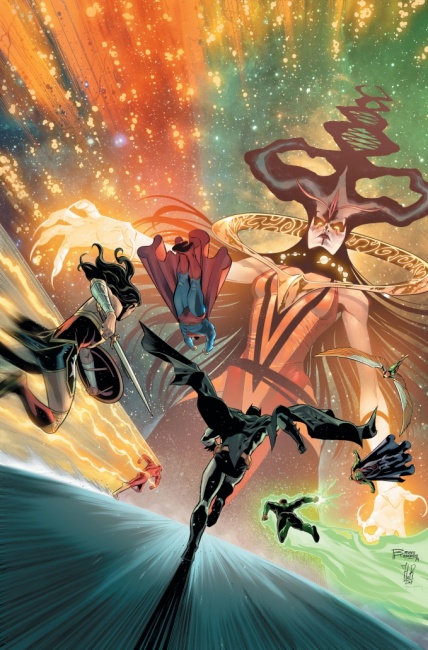 Justice League – Year of the Villain
After the May one-shot,
Justice League
#25, the June issue, provides a prelude story by Snyder and Tynion with art by Javi Fernandez, leading up to four month-long events:
July – Year of the Villain: The Offer
August – Year of the Villain: Dark Gifts
September – Year of the Villain: Evil Unleashed
October – Year of the Villain: Doom Rising
Some July DC titles will carry a Year of the Villain banner with an image of the newly enhanced Lex Luther. There will also be a series of "portrait" variants depicting characters to whom "Apex Lex" makes the ultimate offer. The variant covers in this series will be printed on cardstock with minimal trade dress and carry cover prices $1 higher than the regular editions (see "
Preview: DC's July Portrait Variants
").
Action Comics/Event Leviathan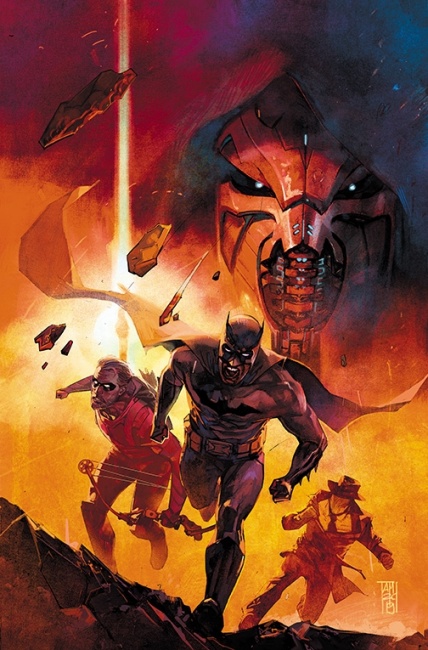 From the
Year of the Villain
one-shot, this storyline flows through
Action Comics
#1010 in April,
Superman: Leviathan Rising Special
#1 in May, and kicks off in a big way with the launch of the
Event Leviathan
six-issue miniseries on June 12.
Batman: City of Bane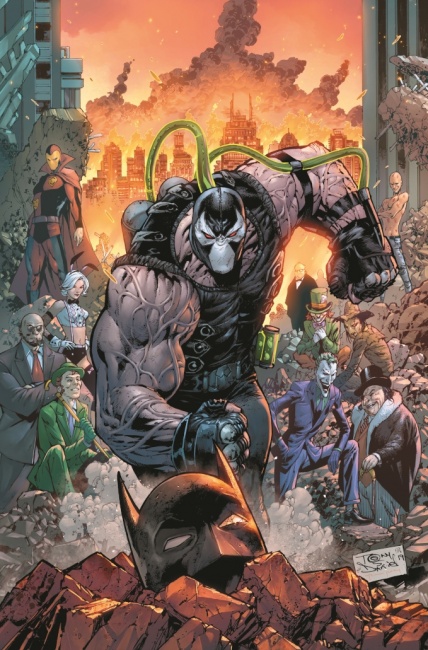 This storyline kicks off in
Batman
#75 in July and continues, tying together threads of the first 74 issues of Tom King's run on the title.
Click Gallery below for full-size covers from these storylines!