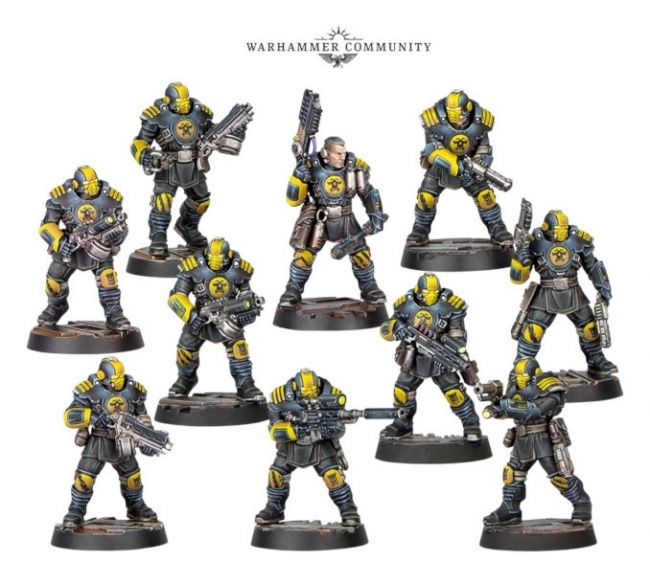 Games Workshop was showing off upcoming releases at UK Games Expo, including new miniatures intended for the
Necromunda
,
Blood Bowl
, and
Warhammer: Age of Sigmar Warcry
games.
Necromunda
, GW's game of gang warfare in the
Warhammer 40,000
universe, gets a dose of "law and order" with the introduction of the
Palanite Enforcers
set. These brutal lawmen periodically patrol the underhive, heavily loaded with weapons and armor. The kit features all-new sculpts of
Warhammer 40,000
enforcers armed with shock batons, shotguns, and more.
A new expansion book for
Necromunda
will release next week (see "
'Necromunda' Spills into the 'Badzones'
").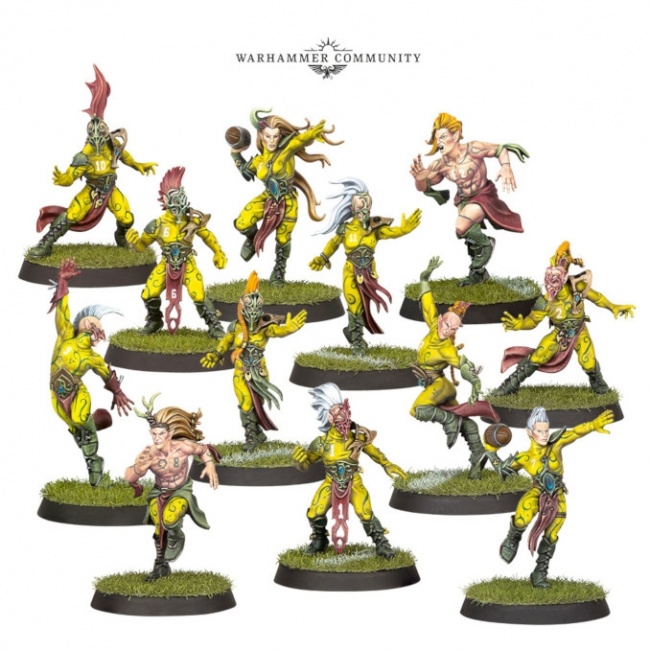 The wood elves will be the next new team for the
Blood Bowl
fantasy football game. The
Athelorn Avengers
set features these athletic and acrobatic players, and includes a variety of alternate heads and faces that modelers can use to customize their team.
The
Greenfield Grasshuggers Halfling Team
was recently added to the
Blood Bowl
roster (see "
Games Workshop Teases Upcoming Releases at GAMA Trade Show
").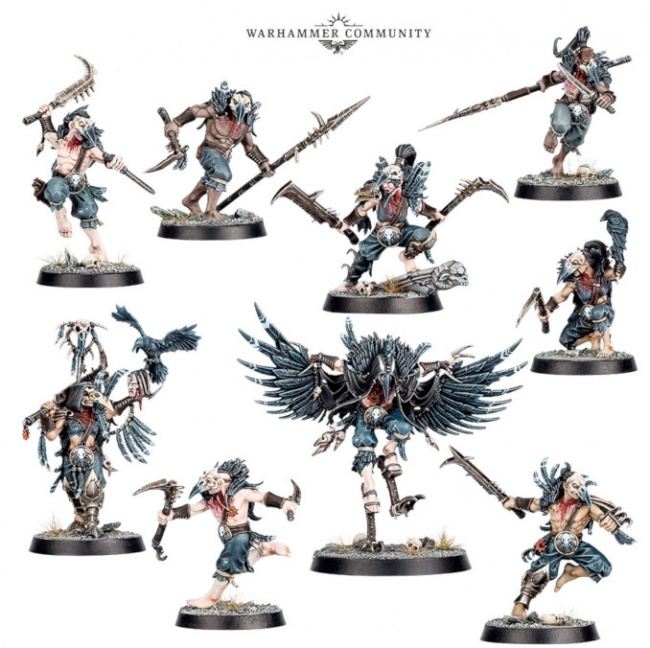 Another warband for the as-yet-unreleased
Warhammer: Age of Sigmar Warcry
game (see "
More 'Warcry' Details,' More 'Age of Sigmar,' Bigger '40,000' Battles
") were also revealed: The
Corvus Cabal.
Devoted to the "Great Gatherer," a black-feathered representation of Chaos, these murderous warriors sport costumes and weapons inspired by crows and other scavenger birds and favor tactics of stealth and guile.
Release dates and MSRP for the new models have not been announced.
Click Gallery below for model images!