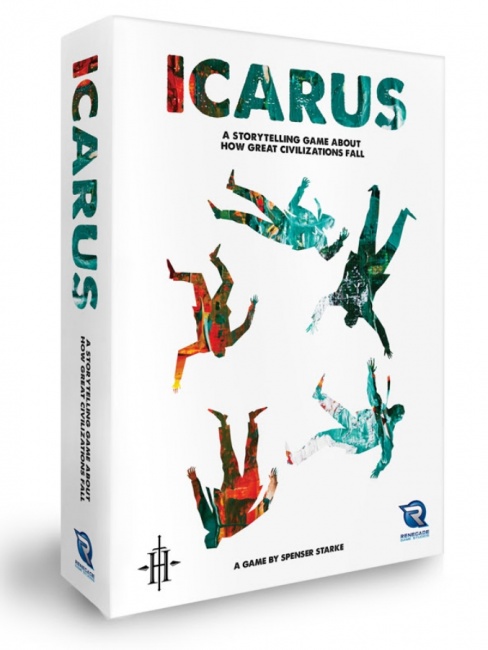 Renegade Game Studios will release
Icarus
this fall. A GM-less roleplaying game,
Icarus
puts each player in the role of collaborative storyteller building a narrative about the rise and fall of civilizations. The narrative is shaped by utilizing a deck of cards to direct the series of escalating events within the civilization and influencing each players' character and motives. As the players proceed in telling their story, a tower is built in the center of the play area using custom dice to represent their civilization's triumphs and failures. When the tower falls, so does their civilization and the game comes to its conclusion.
Icarus
is for 2 to 5 players, ages 8 and up, and plays in 2 to 3 hours. MSRP is $35.00 and release is scheduled for September.
Renegade Game Studios recently announced a new deckbuilding game
Eternal: Chronicles of the Throne
(see "
It's Six-Guns and Sorcery in 'Eternal: Chronicles of the Throne'
").