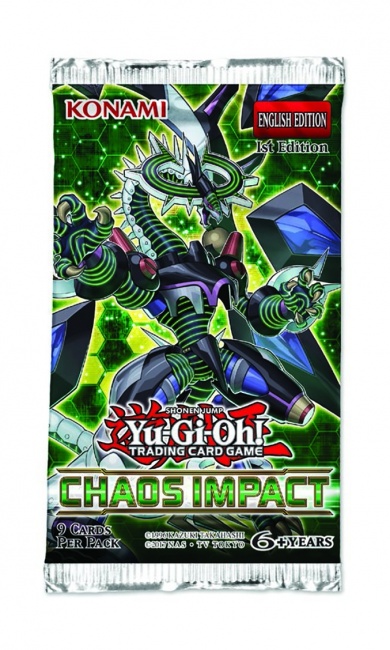 Konami unveiled the latest expansion for its
Yu-Gi-Oh!
trading card game,
Chaos Impact
. With 100 cards supporting new and classic strategies, the set is designed to shake up the format and has an October 25 street date.
Players will be able to destroy their own cards to Summon Monsters, and a new Level-8 fiend absorbs opponents' Monsters as Link Material. Other highlights include support for Marincess, new Gladiator Beasts including one that negates all Monster effects, and new cards for decks Aromage, Dinowrestler, Evil Eye, Salamangreat, Tenyi, and more.
Chaos Impact's 100 cards include 48 commons, 28 rares, 14 super rares, 10 ultra rares, and eight secret rares. Name and content are tentative as of this date.
Konami will release Legendary Duelists: Immortal Destiny on September 27 (see "Dark Duelists Featured in New 'Yu-Gi-Oh!' Set").