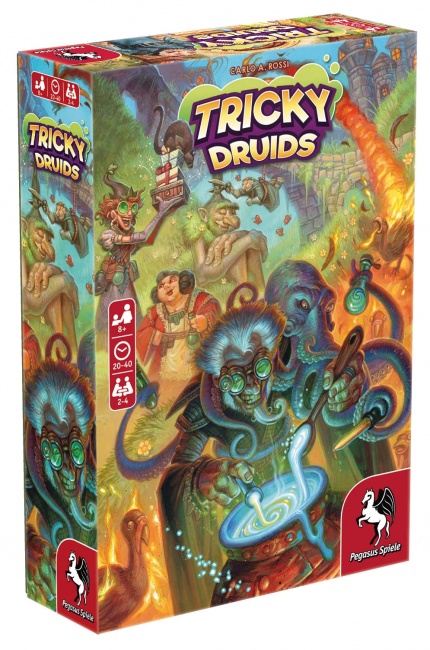 Pegasus Spiele has announced that it will premiere its family dice game
Tricky Druids
at Gen Con next month alongside the U.S. release of
Crown of Emara
.
Created by Carlo A. Rossi (Hab & Gut, Divinity Derby), Tricky Druids challenges players to collect the ingredients they need to brew an assortment of potions. The twist in this game is that players do not collect resources directly. Instead, they must offer batches of ingredients rolled on the dice to the other players, and can only keep them if the offer is refused. Useful ingredients go into the potion, while the rest go in the trash. But if a player overfills their trash, they must lose all their ingredients and start over.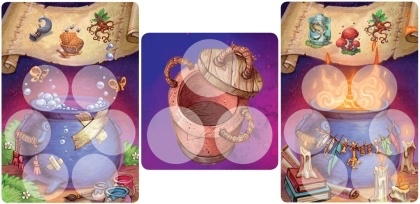 Tricky Druids
is a family game intended for 2 to 4 players, ages 8 and up. Games take around half an hour to play. MSRP is $29.99.
Pegasus will also present Bemjamin Schwer's Crown of Emara to the U.S. market at the show (see "Pegasus Spiele Blitzes 'Spiel' with Five Releases").