BOOM! Studios acquired the license for Buffy the Vampire Slayer comics last year (see "'Buffy the Vampire Slayer' Finds New Publishing Home"), and now it will collect all the Buffy comics, including those from other publishers, as graphic novels.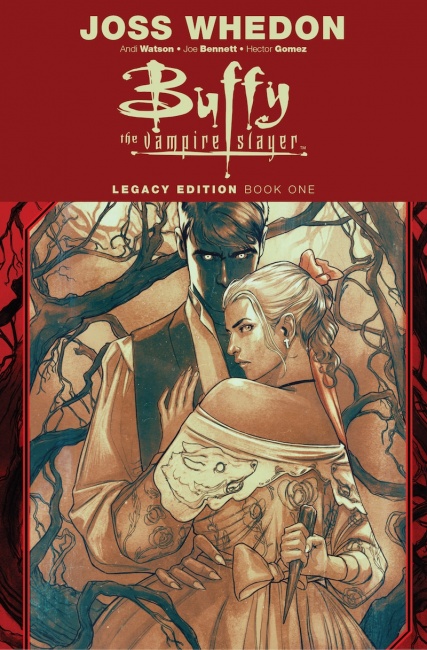 Buffy the Vampire Slayer: Legacy Edition
will kick off with Book One in April 2020. The series will include every
Buffy
comic, in chronological order, including one-shots and out-of-print stories. Book One is set in season three of the
Buffy
television show and will include stories by writers Andi Watson, Jen Van Meter, Christopher Golden, and Dan Brereton. This first volume will have a new cover by Nimit Malavia.
BOOM! has several other Whedon-based collections in the works.
Firefly: Legacy Edition
has already launched, and the first two volumes are available now; each hefty paperback has an MSRP of $29.99 (see "
BOOM! Studios Courts New Buyers with Legacy Edition
"). And in October 2019, BOOM! will publish the first volume of
Angel: The Legacy Edition
, a 336-page paperback with an MSRP of $29.99 that starts off a chronological run of all the Angel stories (see "
BOOM! Plans 'Angel: Legacy Edition
'").
Whedon took Buffy to comics in 2007, with a series published by Dark Horse Comics that continued the storyline of the television series. Both Dark Horse and IDW Publishing have published
Angel
comics.