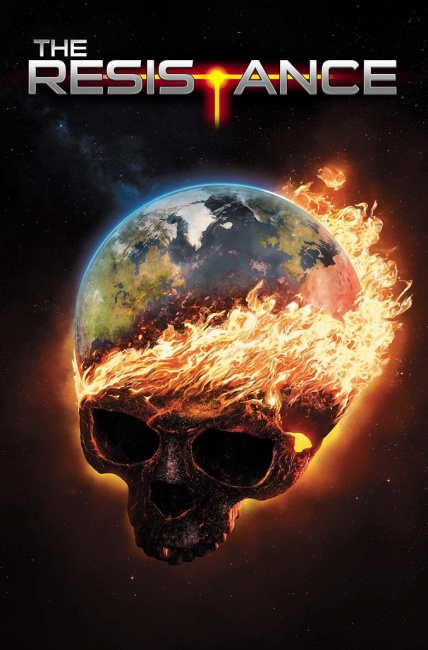 Artists, Writers, and Artisans will launch its shared superhero universe with
The Resistance
, a six-issue series by J. Michael Straczynski and Mike Deodato, Jr. in early 2020, according to
The Hollywood Reporter
. The pair had a run on
Amazing Spider-Man
at Marvel in the early 00s edited by Axel Alonso, and this new series reunites the trio on the linchpin launch title for the well-funded comics start-up led by former Marvel Editor-in-Chief Alonso and former Marvel Publisher Bill Jemas and (and co-founded by former News Corp. CEO Jon Miller). Covers for the series, including the one accompanying this article, are by Rahzzah.
The concept takes a run at reinventing the superhero genre for the current era with a boldly different approach. "DC, which came to prominence in the 40s and 50s, a very conservative time, was peopled largely by authority figures," Straczynski told THR, while "…Marvel hit its stride during the anti-authoritarian 60s, and that's reflected by its heroes…"
The Resistance
is set after a global pandemic that kills hundreds of millions and leaves behind 15 to 20 million people that have acquired superpowers as a result of the disease. That generates "…a character story filled with people from every walk of life, from every part of the world, told against a backdrop as big as the planet itself, which sets the stage for a shared universe approach that has never been attempted before in comics," Straczynski said.
AWA announced an initial round of unrelated titles in March (see "
AWA Announces First Comic Titles
"), and recently revealed that it will also launch a horror line with
Hotell
, by John Lees and Dalibor Talajic, as the first title.