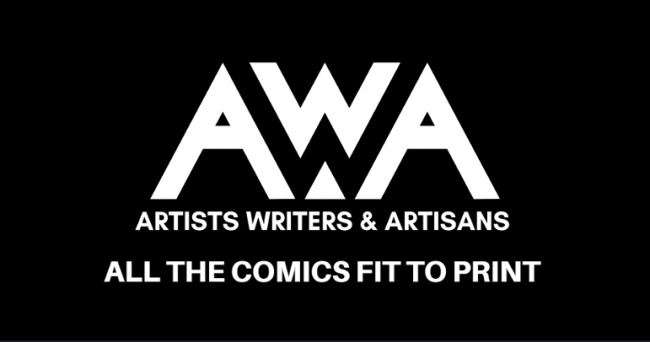 Artists, Writers & Artisans, Inc., the new comics publisher that raised $5 million last year (see "
New Jemas Comic Publisher Raises $5 Million
"), has announced its first titles and released some information on its organization and plans.
The company has publicized a three-point mission statement, which includes: "Offer retailers the best terms, offer creators the best deals, and establish a creative business owned and operated by creators."
Axel Alonso, who left his role as Marvel Editor-in-Chief in 2017 after a six-year run in the role and another 17 years in senior or executive editor roles at Marvel and DC, is the Chief Creative officer of the new company. And as we've previously reported, two other key individuals are former Marvel Publisher Bill Jemas, who is CEO, and Jon Miller, who helped Mark Millar take Millarworld to Netflix and serves as Board Chair and Senior Counsel.
AWA also announced a "creative council," consisting of J. Michael Straczynski, Gregg Hurwitz, Reginald Hudlin, Margaret Stohl, Garth Ennis, and Frank Cho.
The first titles from the new company will be:
Archangel 8, by Michael Moreci (writer), with cover art by Dekal
Bad Mother, by Christa Faust (writer), with cover art by Tim B.
American Ronin, by Peter Milligan (writer), with layout, pencils, inks, and cover art by ACO
Fight Girls, by Frank Cho (writer, layout and pencil, ink, cover), and colors by Sabine
No release dates have been announced.

Click Gallery below for covers of the four AWA launch titles!