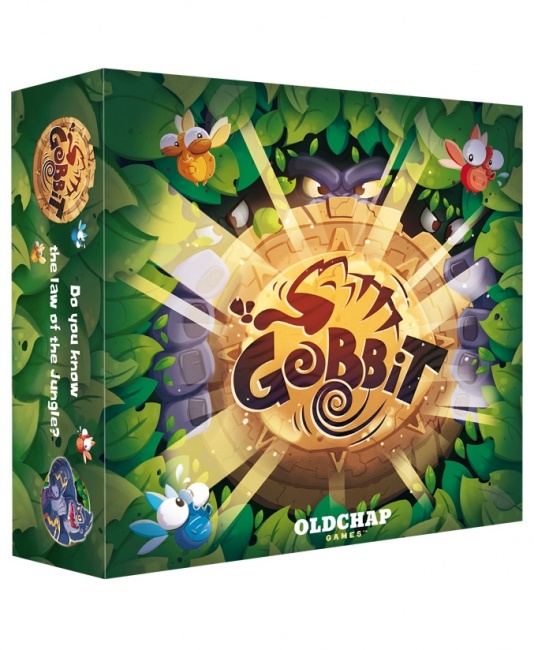 Old Chap Games will release
Gobbit
, a party game, into trade through Asmodee USA Distribution in September.
Gobbit is party game that utilizes prey and predator cards to simulate food chain events. Players attack by slapping their opponents' cards while defending their own cards to survive. The cards feature three animals in three different colors: mosquitoes, snakes, and chameleons. Animals consume each other based on their place in the food chain, and there is a gorilla special card that kills all three animals. The last player with cards in front of them wins the game.
Gobbit is for two to eight players, ages six and up, and plays in 10 to 20 minutes. Gobbit will retail for $17.99.
Asmodee recently unveiled three other upcoming games headed into trade (see "Build Cities Along the Nile With 'Fertility'", "Asmodee Unveils 'Cupcake Empire'", and also, "Blacklist Games Releases 'Street Masters' Into Trade ").