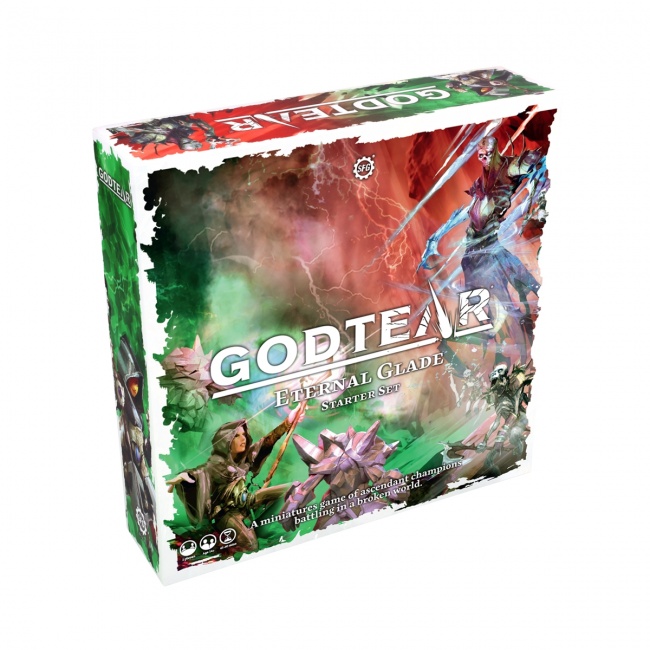 On December 6, Steamforged Games will release its miniatures-based board game
Godtear
, with two starter sets and four expansions.
Announced in 2018 (see "Steamforged's New Miniatures-based Board Game 'Godtear'"), Godtear is a fantasy battle game in which powerful champions fight over the coveted "godtears," the scattered remnants of divine power from dead gods that can grant them godhood of their own. Each player commands their own warband in fast-paced head-to-head skirmish-scale battles using a rules set that combines elements of board games and miniatures games.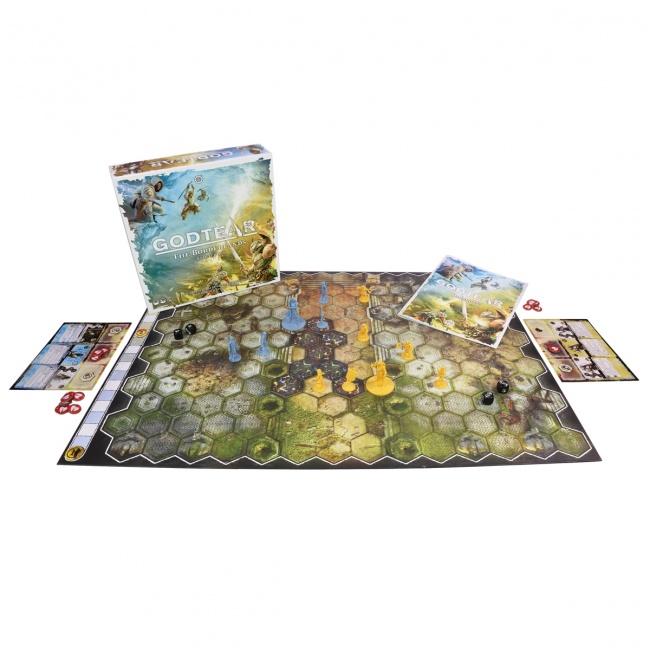 Godtear
is designed to be playable "out of the box," with all of the miniatures coming pre-assembled and molded in colored PVC plastic, so they can be used without requiring painting or assembly, and rules that allow novices to get up to speed quickly. The core of the game is the
Starter Set
, which comes with 12 unique miniatures and all of the tokens, dice, boards, and rules needed to play. The initial launch will include two different
Starter Sets
:
The Borderlands
and
Eternal Glade
.
Starter Sets
are MSRP $50.00 each.
The first wave will also offer four expansions for use with the game: Blackjaw, The Sweeping Flame, Rhodri, Thane of the Forsaken Holds, Halftusk, Warden of the Stoneskin Isle, and Lorsann, The Autumnal Wind. Each expansion has a new champion and their supporting warband and champion's banner plus any cards needed to use them in the game. The expansions are compatible with both Starter Sets and are MSRP $30.00 each.
Click Gallery below to see the game components and expansions.
Last month, Steamforged expanded its staff and added a new executive chair (see "Steamforged Games Adds Management, Staff; Norris Leaves Green Ronin, Stephens Steps Up to 'Fantasy Age'").
The company has also announced plans to release new expansions for its Dark Souls card game and board game (see "Steamforged Games Announces 'Seekers of Humanity' Expansion for 'Dark Souls: The Card Game'").