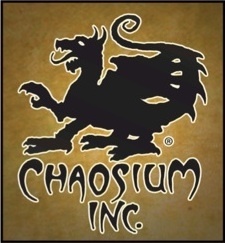 Chaosium revealed that it has acquired the rights to produce a roleplaying game based on
Rivers of London
, a novel by Ben Aaronovitch.
Rivers of London
was renamed
Midnight Riot
for the US publishing market, but has since crossed over into comic books (see "
Urban Fantasy 'Rivers of London' Comes to Comics
") and has been optioned by Simon Pegg and Nick Frost to be adapted to film according to
Deadline
.
"I've been an RPG player since the original D&D so I'm terribly excited and honored to have Rivers of London turned into a proper roleplaying game, and especially because it's with Chaosium, who produced Pendragon and Call of Cthulhu and such brilliant adaptations as Elric!" said Ben Aaronovitch, author of the series.
The new RPG will use some rules from Chaosium's Basic Roleplaying system, and add new rules for the strange powers of the rivers and supernatural beings featured in the novel series. A creative team at Chaosium is currently building the core rulebook, and will be working with Aaronovitch on its development and how its presented in the marketplace.
Chaosium also acquired the 7th Sea RPG this year (see "Chaosium Acquires John Wick's '7th Sea RPG,' Will Fulfill Kickstarters").