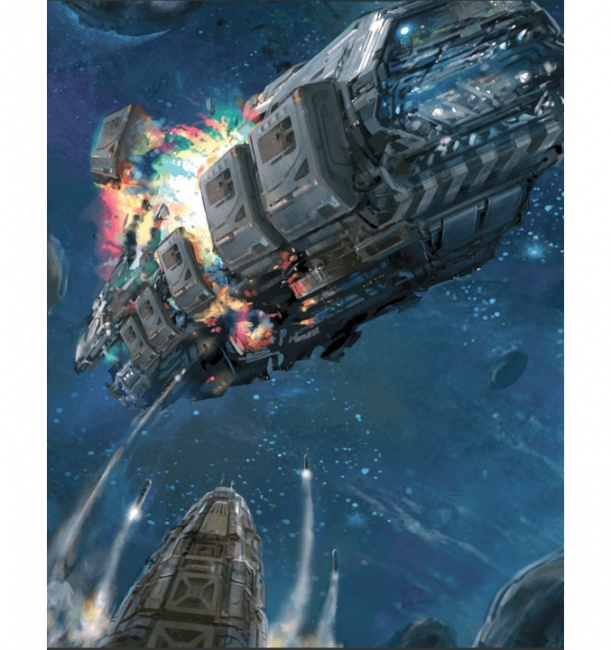 Green Ronin Publishing will release the
Abzu's Bounty
campaign book for
The Expanse Roleplaying Game
in January.
Abzu's Bounty details a six-part campaign that begins when the player characters find mysterious silicates in ice collected from the rings of Saturn. The discovery soon draws them into a conspiracy that stretches from Saturn's moon Prometheus to the Earth and Mars.
The book includes all of the information needed to run the campaign, including non-player characters and the various locations where scenes take place. Game masters can also use these NPCs and locations in their own adventures. The events in the book are designed so they can be linked together as a single campaign or inserted individually into an on-going game.
Abzu's Bounty will be the first campaign book for The Expanse, and a copy of the core rules will be needed to use all of the material in the new book (see "Cover Reveal for 'The Expanse RPG'"). MSRP is $34.95.
Green Ronin has announced plans to produce a role playing game based on N.K. Jemisin's The Broken Earth series next year (see "Green Ronin to Adapt Hugo Award-winning 'Broken Earth' Series").