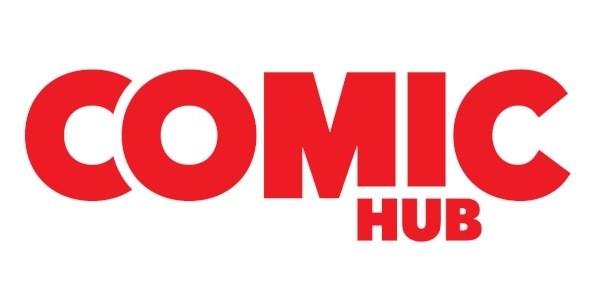 Comics retailers have an information gap, and a new product called ComicHub is hoping to fill it. Atom! Freeman's presentation at the ICv2 Insider Sessions at New York Comic Con not only explained how ComicHub works but also provided an intriguing look at what retailers may be missing.
Every month, Diamond releases a list of the top 500 comics and graphic novels in the direct market (see "
Top 500 Graphic Novels – November 2019
"), but those lists reflect sell-in to comic stores serviced by Diamond U.S., not sell-through. While NPD BookScan collects sell-through data for the book channel, until recently there has been no such service for comic shops.
Freeman's presentation drew on data from 51 stores. During the month of August 2019, those 51 stores sold 22,500 unique items, including 9,241 unique comics, more than 6,000 unique graphic novels, and over 1,000 unique manga. Hence the first conclusion Freeman drew from the data: "Running a comic shop is incredibly complex and getting more so."
His second conclusion: "Comic shops are becoming more diverse in subject and sourcing." To demonstrate this point, he showed Diamond's list of the top ten graphic novels in August 2019 compared to ComicHub's sell-through data. Only two titles appeared on both lists. Freeman noted that the sell-through numbers are showing a lot more kids' titles and genres (such as
The Adventure Zone
).
August 2019 Top 10 Graphic Novels (By Units)

Diamond Comics (Sell-In)

ComicHub (Sell-Thru)

1

Walking Dead TP Vol. 32

1

Walking Dead TP Vol. 32

2

Batman Who Laughs HC

2

Dog Man GN Vol. 7

3

Harley Quinn: Breaking Glass TP (DC Ink)

3

Monstress GN Vol. 1

4

Watchmen TP

4

Adventure Zone GN Vol. 2

5

War of Realms TP

5

Saga GN Vol. 1

6

Marvels Agents of SHIELD Declassified SLP

6

Snow Glass Apples HC

7

Star Wars Vader Dark Visions TP Miraculous

7

Batman White Knight GN

8

Miraculous: Tales Ladybug Cat Noir TP S2 Vol. 4

8

Miles Morales GN Spider-Man

9

Disney Descendants Evie's Wicked Runway Vol. 2

9

Boys Omnibus GN Vol. 1

10

Guardians of the Galaxy TP Vol. 01

10

Batman Who Laughs HC
The lag between sell-in and sell-through showed up on the next slide, where Freeman pointed to Powers of X #1, which had 40% sell-through in its second month because retailers had ordered it so heavily.
August 2019 Comics Bestsellers (By Units) Within Calendar Month

Diamond Comics (Sell-In)

ComicHub (Sell-Thru) With Sell-Thru %

1

Absolute Carnage #1

1

Absolute Carnage #1

68%

2

Marvel Comics #1000

2

House of X #2

88%

3

Batman / Superman #1

3

Powers of X #2

82%

4

DCeased #4

4

Powers of X #3

78%

5

House of X #3

5

House of X #3

58%

6

Powers of X #2

6

DCeased #4

77%

7

House of X #2

7

Powers of X #1

40%

8

Powers of X #1

8

Batman (Rebirth) #76

79%

9

Absolute Carnage #2

9

Batman (Rebirth) #77

64%

10

Batman #76

10

Once & Future #1

50%
Freeman used Once and Future #1 as an example of the importance of hand-selling. Publisher BOOM! Studios partnered with ComicHub to provide some additional incentives to retailers on this issue, and the extra attention that it got put it in the top 10 for that month (see "BOOM!, ComicHub to Collaborate on Consumer Marketing Program for 'Once and Future'"). As a result, BOOM! Studios had a sell-in market share of 2.5% according to Diamond but a sell-through market share of 3% in ComicHub stores.

As he wrapped up his presentation, Freeman noted that the sell-through numbers showed a 69% dollar share for single-issue comics, 29% for graphic novels, and 2% for manga. "So single issues are still keeping the stores alive," he said, "but graphic novels are taking a bigger and bigger chunk of that." And by providing data on what sells, rather than what retailers buy, ComicHub aims to present a more complete view of that shifting landscape.

ComicHub is a set of software tools that has three parts: A consumer-facing app (web, Android, and iOS) that allows customers to order comics from their local comic shop and pay for them online; a set of tools for retailers that includes point-of-sale and inventory information; and a publisher portal that allows publishers to see how well their books are actually selling in comic shops (see "ComicHub Word Spreads Fast"). In addition, ComicHub has signed a deal with NPD BookScan to share data, so BookScan will now include information about sales in direct market shops that use ComicHub and ComicHub retailers will be able to see more complete data about local and national sales in the book channel (see "ComicHub Stores to Get Local Market BookScan Sales Data for Graphic Novels").

Freeman, who was Vice-President at ComicHub until recently (see "Freeman Leaves VP Role at ComicHub") told the audience at the early October session that ComicHub's network included over 90 retailers who are spread across four countries: the U.S., Canada, New Zealand, and Ireland.

For the full audio presentation and slide deck from Freeman's talk, see our ICv2 Pro article: "ComicHub Opens the Black Box – Video and Slide Deck."