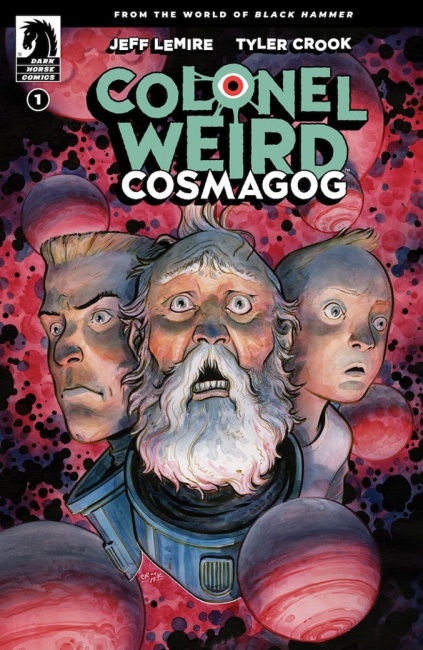 Dark Horse Comics announced
Colonel Weird: Cosmagog #1
, the next story in the world of the Eisner Award-winning
Black Hammer
series, to release on April 22, 2020.
In Colonel Weird: Cosmagog #1, the zany Colonel Randall Weird leaves the Black Hammer homestead, and goes on a bizarre journey across space and through time to find something he's forgotten long ago. This new series answers the questions about what happen to Weird after the events that unfolded in Black Hammer: Age of Doom, and features an in-depth look into his past as well as his future. This book is written by Jeff Lemire with art by Tyler Crook.
Dark Horse Comics launched a new Black Hammer series and 3-in-1 special in Fall 2019 (see "Welcome To The Hammer-Verse").