Players can develop beachfront properties in Alderac Entertainment Group's new card drafting game
Santa Monica
, releasing this spring following a premier through the Board Game Expo.
Created by Josh Wood (Cat Lady), Santa Monica challenges players to create their idea of the ultimate California beach. Players draft cards from the display that represent a variety of beach and street scenes and featuring various natural and man-made attractions. Their goal is to make their beach area the most attractive by creating natural areas, tourist attractions, or a combination for the locals.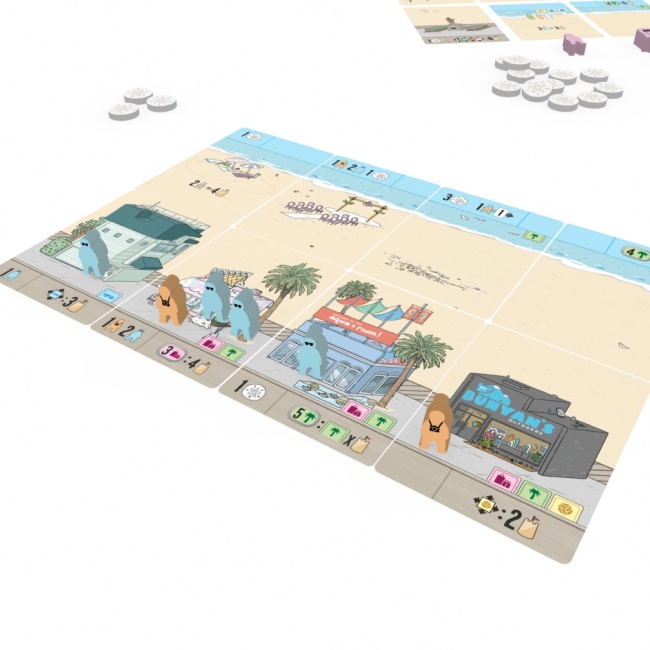 Santa Monica
comes with 82 cards, 13 tiles, 99 tokens, 25 "Sand Dollars," and a score pad. The game is intended for 2 to 4 players, ages 14 and up, and plays in a little under an hour. MSRP is $39.99.
Last month, AEG announced plans for another card drafting game, Truffle Shuffle (see "Unwrap Fun with 'Truffle Shuffle'").
Board Game Expo, also called "BGX," is a new in-store gaming event launched this year by Gaming Days, LLC., the group behind Free RPG Day (see "Retailers to Host Board Game Expo").