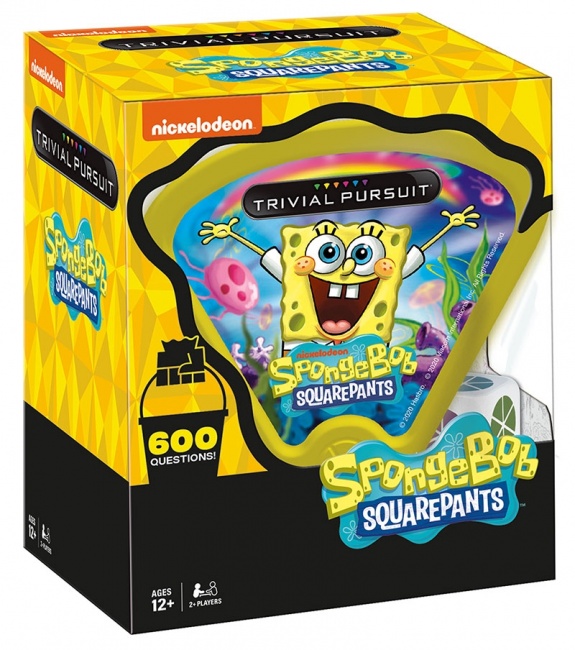 The Op has announced a deal with ViacomCBS Consumer Products and Hasbro, Inc. to produce a line of games based on the popular
SpongeBob SquarePants
animated series, starting with
TRIVIAL PURSUIT: SpongeBob SquarePants
and
SpongeBob: Plankton Rising
. Both games will launch alongside the release of
The SpongeBob Movie: Sponge on the Run
, currently scheduled for May 22.
TRIVIAL PURSUIT: SpongeBob will test players' knowledge of all things SpongeBob, drawing on all 12 seasons of the show. The game includes more than 600 questions divided into categories like Songs, Characters, and Locations. The game will be packaged in a plastic wedge-shaped case for easy transport.
Intended for 2 or more players, ages 8 and up. Games take about 20 minutes. MSRP is $19.99.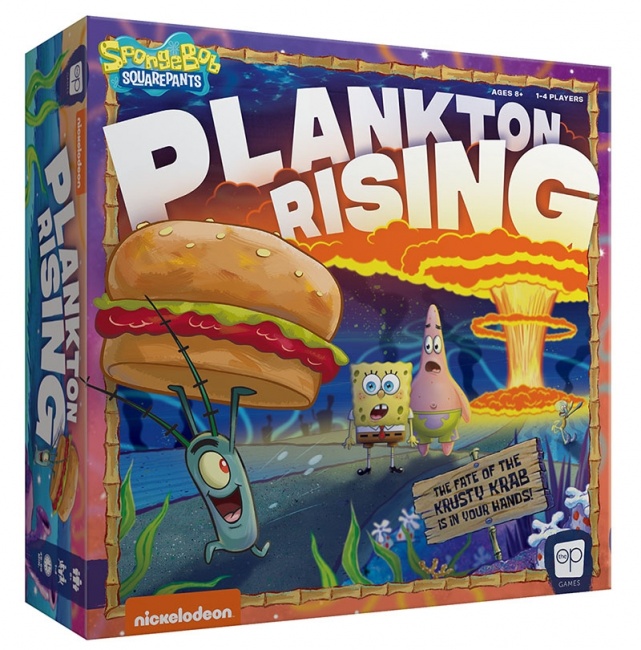 Built on The Op's
Rising
game engine,
SpongeBob: Plankton Rising
is a cooperative dice and card game in which the players must try to stop the nefarious Plankton from stealing Krabby Patty's ingredients by taking on the roles of Bikini Bottom inhabitants SpongeBob, Sandy, Patrick, and Squidward.
SpongeBob: Plankton Rising is for 1 to 4 players, ages 8 and up, and plays in a little under an hour. MSRP is $39.99.
Video from the upcoming movie can be seen here: Video from 'Minions: Rise of Gru,' 'Black Widow,' 'Mulan,' 'James Bond: No Time to Die,' 'SpongeBob: Sponge on the Run.'
The Op will release games based on licenses for Friday the 13th this summer (see "The Op Goes Camping in 'Friday the 13th: Horror at Camp Crystal Lake'") and Onward this fall (see "The Op and Pixar Go on a Quest with 'Quests of Yore: Barley's Edition'").