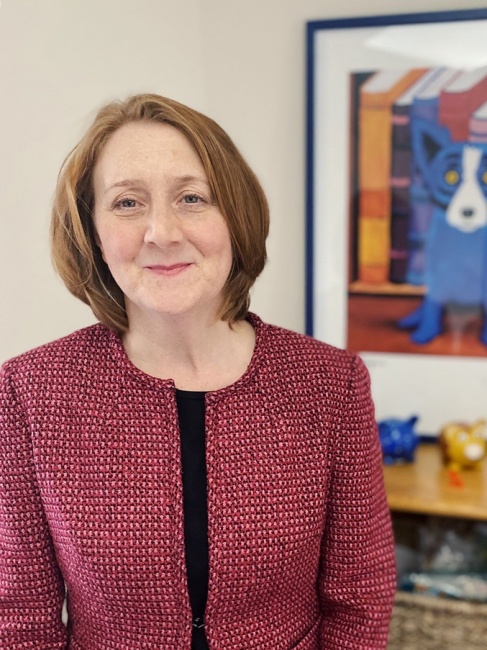 The Book Industry Charitable Foundation (Binc) had already distributed $350,027 in Covid-19 relief to 352 bookseller and comic retailer recipients as of Friday, April 17, Executive Director Pamela French told us. "Our first checks went in the mail (and I'm quite proud about this) on March 17th," French said. "Our programs team is just incredible. We were able to scale, and I think that's been one of the reasons we've been able to turn around and be so successful to get checks into people's hands, is our ability to scale. We have four full time folks. Without some social workers, who are right now out of work, that volunteered to help us, we wouldn't have been able to do it that quickly." The organization has received 672 applications for coronavirus relieve to date. Information for retailers on how to apply for help is at the end of this article.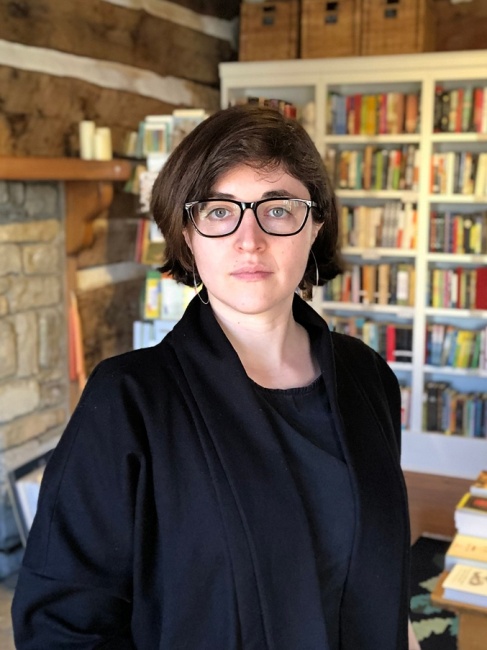 Binc was formed in 1996 as a way to assist chain retailer Borders Group employees that ran into difficulties. It was funded by bookseller and executive contributions, with a 100% match by the company. When Borders Group dissolved in 2011 (see "
Bye Bye Borders
"), a decision was made "...to expand the mission to all booksellers and comic retailers," Binc Communications Coordinator Kate Weiss explained.
At the time of the transition, the foundation had "several million dollars," French said, allowing it to fund a transition period that lasted through 2015. "We went through years understanding that we were very much like a startup, that we were going to need to invest and use our funds in infrastructure as well as earn our credibility.... We determined that we were not going to do any explicit fundraising, which is hard for a nonprofit to say. It made sense until we had validated that there was a need for what we were doing. ...We gave ourselves until 2016 to answer that question. The answer was 'yes.'"
So beginning in 2016, the organization began to raise new funds to begin the transition to self-sustaining status. Financial support now comes from throughout the book business, with large publishers including Simon & Schuster, Penguin Random House, Hachette, Macmillan, and major talent including authors James Patterson and Ann Patchett, among significant supporters. Booksellers, both as companies and as individuals, also provide support.
In order to make a grant, the organization looks for an event and a need, Weiss explained, and goes through an evaluation process. "There needs to have been an event," she said. "We call it a qualifying event. So, something needs to have happened. Sometimes people, when they're in an emergency, they don't always think, "I can't meet bills right now." But when we have a conversation it's because, well, their mom passed away, and they had to use their little bit of savings to go fly halfway across the country. Something had to have happened.
"Then, we also look at some other criteria. There needs to be a need. Someone with a million dollars in their savings account is not going to qualify. They need to be somebody that needs the support and needs the help.
"We work with each person on a person-to-person basis, because a family of four's needs are going to be very different from someone living on their own. So, it's very much a case by case evaluation. We have a conversation with every single person that applies to us for assistance."
In keeping with its history, up until fairly recently, the organization was focused on helping individuals, rather than companies. We asked what kinds of events had been the most common reasons for needing help over the past few years and were surprised at the answers.
"Serious medical is always at the top of the list," Weiss said. "Even when booksellers and comic book retailers have health insurance, and sometimes they don't, a serious medical event can really bankrupt somebody. So we're able, in those situations, to be part of the solution. We can help negotiate medical bills and pay off certain medical bills. That's usually our biggest area, is to help with medical expenses.
"And then another thing we've seen an increase in is homelessness prevention. So folks will, once they understand what Binc is and what we can do, before you're behind on rent and before you're evicted, we may be able to step in and help pay your rent if your partner lost their job. We've also helped with funeral expenses and other unforeseen emergencies."
The average grant, pre-Covid, was about $2300. "Sometimes $400 can fix a problem," Weiss explained. "If you don't have $400, it doesn't matter. Then sometimes $5,000 fixes a problem. We don't have an official range, but we want to try and address the problem, within our means."
Beginning in 2017, Binc added support for bookstores and comic stores, in addition to its support for the people that own and work at them, to its mission. "In 2017, it really hit home with the California wildfires that we could potentially expand our mission," French said. "We worked through understanding during natural disasters, types of disasters like this, pandemics, how we might be able to help stores so that we ensure that the sellers have stores to go back to. We completely understand that, without those small businesses, those independent businesses, they won't have jobs to go back to. We were able to do a pilot program in 2017. That's now a full program with a budget line. Certainly, this year, that has definitely scaled up."
Also in 2017, Binc began to get support specifically directed to comic stores, when Lion Forge made a $25,000 contribution to support relief for comic stores suffering the effects of Hurricane Harvey (see "Lion Forge Donates $25K to Hurricane Relief for LCS"). Lion Forge institutionalized that support last year, when it donated $100,000 to begin the Forge Fund, a special fund within Binc specifically directed at helping comic stores (see "Lion Forge Donates $100K to Begin the Forge Fund to Help Comic Retailers").
And this year, funds specifically directed toward comic retailers got a big boost, when DC donated $250,000 to help comic stores, and DC CCO Jim Lee began auctioning 60 sketches, with proceeds also going to the Binc fund specifically dedicated to helping comic retailers (see "DC Donates $150K, Jim Lee Donating Art to Help Comic Retailers Via Binc"). (Meanwhile, James Patterson donated $500,000 and Abrams is raising $100,000 for the Save Indie Bookstores campaign, which is directed at helping bookstores hurt by the coronavirus pandemic stay in business.)
Now major comic creators are auctioning items on Twitter under the hashtag #Creators4Comics, with proceeds to be directed to Binc for comic store support. The additional fundraising and donations is raising the visibility of Binc among comic retailers, French told us, which is in turn bringing awareness of the Foundation to retailers in need.
"One thing that I have certainly learned is that the comic industry can move swiftly, using their influence and power for good," French said at the end of our interview. "It just makes me smile. I don't know if you can hear that in my voice, but I am smiling. They're doing good things."
Comic retailers needing assistance, click here for the Binc application!