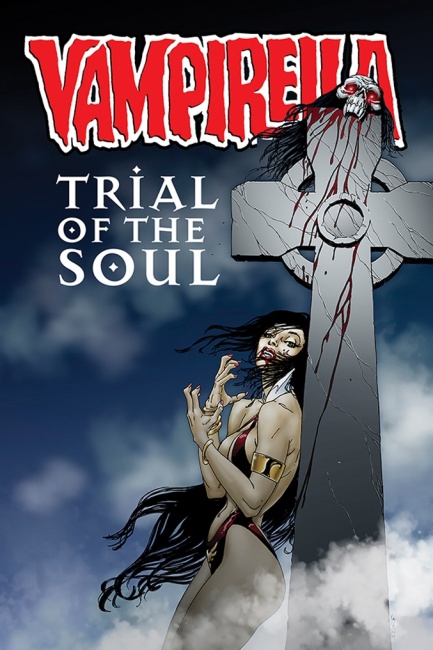 Dynamite Entertainment announced
Vampirella: Trial of the Soul
, a standalone penned by Bill Willingham, to release in September.
Eisner Award-winning writer Bill Willingham takes his first crack at Vampirella in the new book with a brand new villain. This extra-length standalone introduces a new character named Prester John that has made it his mission to find out if the Daughter of Drakulon has a soul and then, enact judgment upon her. If she passes his tests, she will survive, but if not, Prester John will destroy her despite her overwhelming allure. Bill Willingham teams up with artist Giuseppe Cafaro, colorist Andrew Dalhouse, and letterer Carlos Mangual to produce this standalone.

"I always found Vampirella so intriguing and I've always had a crush on vampires so this one-shot for me will be definitely a great chance to test my skills with this classic character," said Giuseppe Cafaro. "Plus, with Bill at the script, I'm sure that this will be an amazing journey! I always loved what he did with Fables and the Sandman Universe! Can't wait to show fans what we are doing!"

Also, Bart Sears, of Justice League, Blade, and early X-O Manowar fame, lends his amazing talents to create a truly haunting piece of cover art for this book. Vampirella: Trial of the Soul will retail for $4.99.
Click on Gallery below for full-size preview images!