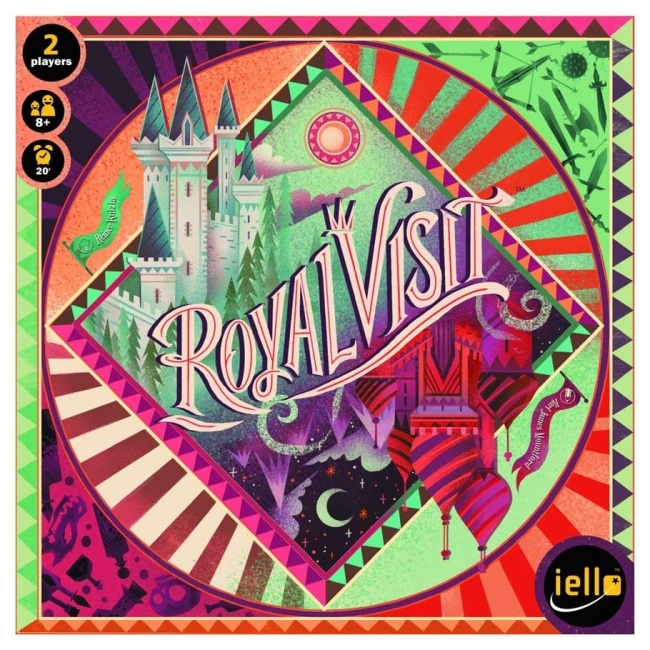 Iello USA will release a new edition of
Royal Visit
, a strategy game by Reiner Knizia, into U.S. trade in August.
The King is on his way to the valley, and players must attract his court to stay in their place. Players play cards out of their hands to attract to different court tokens to opposite ends of the board in order to gain favor the of the King. It is a exciting tug-of-war game, and the player that uses each character's ability optimally while playing their cards right will lure the court to their valley and win the game.
The game box includes a Textile board, 5 wooden character pawns, a wooden crown token, 54 cards, and a rulebook.
Royal Visit
is for two players, ages 10 and up, plays in 20 minutes, and will retail for $24.99.
Iello USA also recently announced
Kitara
(see "
Restore the Greatness of the Empire in 'Kitara'
") and
Mia London and The Case of the 625 Scoundrels
(see "
Iello USA Announces 'Mia London and the Case of the 625 Scoundrels!'
").