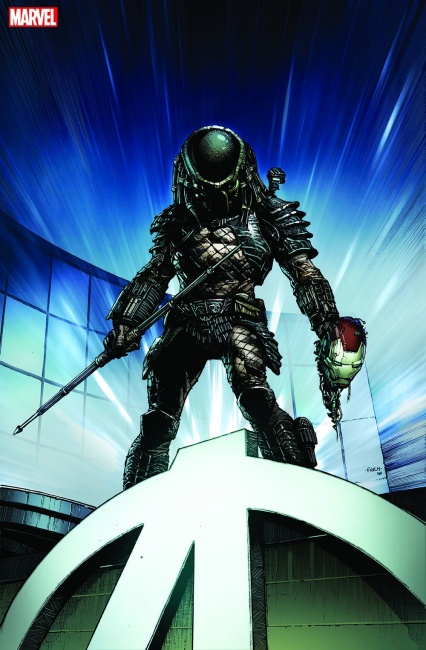 Marvel Comics will be releasing new comics for the
Alien
,
Predator
, and
Alien vs. Predator
franchises starting in 2021.
Marvel plans on creating new stories from these rich intellectual properties as well as adding to years of storytelling that had carried on at other multimedia companies since Alien debuted in 1979 and Predator in 1987.
"The incredible legacies of both franchises offer some of the most compelling and exciting worldbuilding in all of science fiction," said Marvel Editor Jake Thomas. "It is a thrill and an honor to be able to add to that mythology and continuity with all-new stories set within those universes."
This acquisition opens the Alien vs. Predator franchise to a whole host of new crossover possibilities with Marvel's near endless vault of superhero properties. The former custodian of these franchises, Dark Horse Comics, carried these properties forward with various comic crossovers like Predator vs. Judge Dredd vs. Aliens (see "'Tarzan on PotA,' 'Predator vs. Judge Dredd vs. Aliens'") and Superman vs. Predator. There is little reason to dismiss the notion that Marvel Comics may try to publish an Alien vs. The Guardians of the Galaxy, a Galactus Devours Alien vs. Predator, or a Moon Knight Meets The Predator one day. These are, of course, hypothetical examples of possible book titles, but this theory may not be that far off from the mark. Marvel Comics provided new cover art for these properties created by artist David Finch, one of which suggests that an Iron Man vs. Predator may be in the cards for the near future.
Click on Gallery below for full-size images!