Manga and graphic novel publisher Yen Press made a series of announcements on August 7, including eight new manga series, a Korean comic and novel, and new formats for two older series.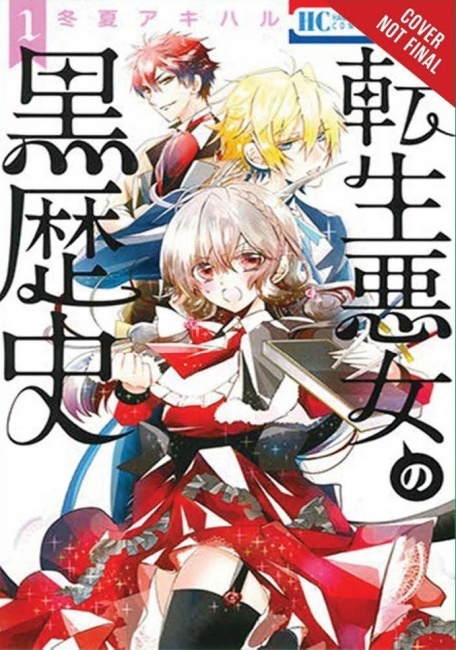 The Dark History of the Reincarnated Villainess
: Here's a niche within a genre: This is an otome isekai manga, a story in which the main character, a woman, is transported to another world and surrounded by handsome men. In this story, a writer has created a reverse-harem fantasy tale about a Count's daughter who is surrounded by knights vying for her affections, but when she enters the story herself, it's because she is reincarnated as a villainess, not the heroine.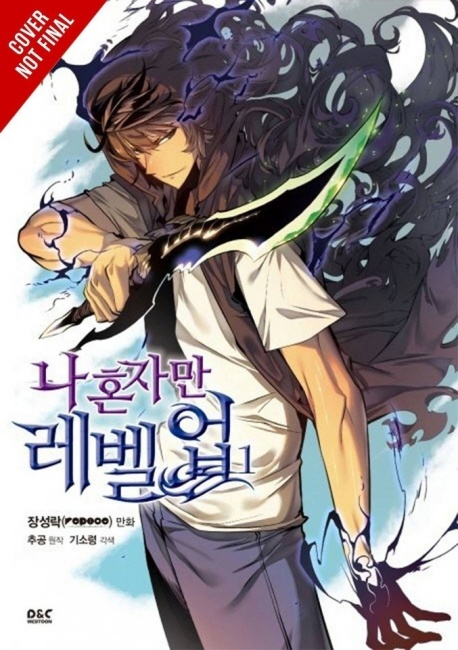 Solo Leveling
: Superpowered humans known as hunters track down monsters and other supernatural creatures who infiltrate the human world through a breached portal. Jin-Woo is a weak hunter, but after an incident in a dungeon, in which he is the only survivor, his powers level up. This is a Korean property that started out as a web novel and then was adapted into a webcomic; Yen has licensed both formats.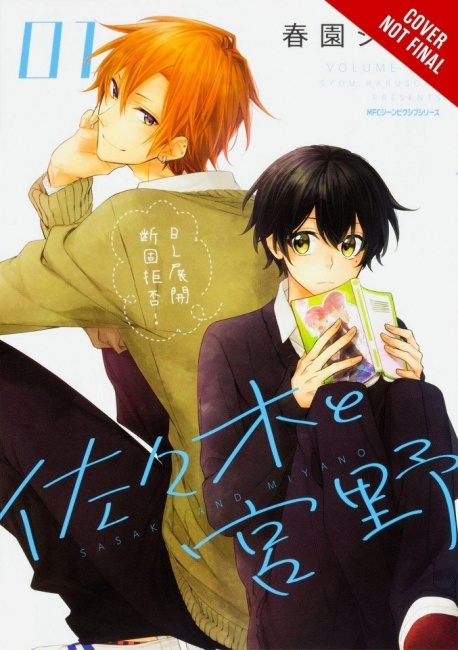 Sasaki and Miyano
: It's a boys love manga about boys love manga! At least that's the meet cute that starts off this high school romance: Miyano is a mild-mannered junior who is a BL manga fan; Sasaki is a senior who is something of a bad boy; and when they get into a scuffle, sparks fly, and Sasaki decides to get to know Miyano a little better.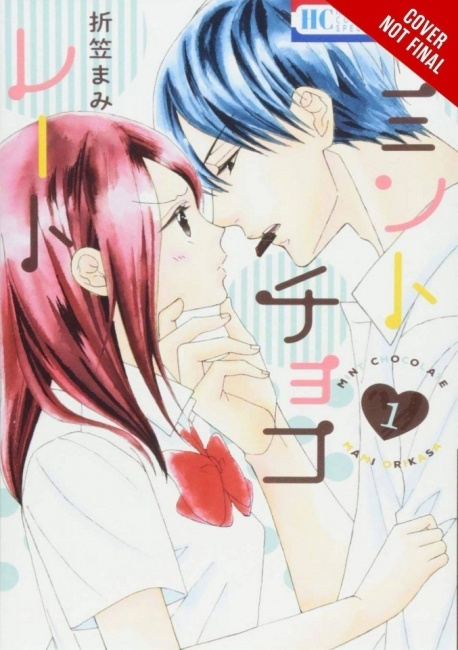 Mint Chocolate
: One of the most popular romance plots in manga is when circumstances bring two young people together under the same roof, but romance is strictly off limits. In this case, high schooler Naomi has a crush on her classmate, but when he becomes her stepbrother, things get awkward in a hurry. Nanami, the stepbrother, deals with it by treating Naomi coldly, but any shojo manga reader knows that tactic seldom works.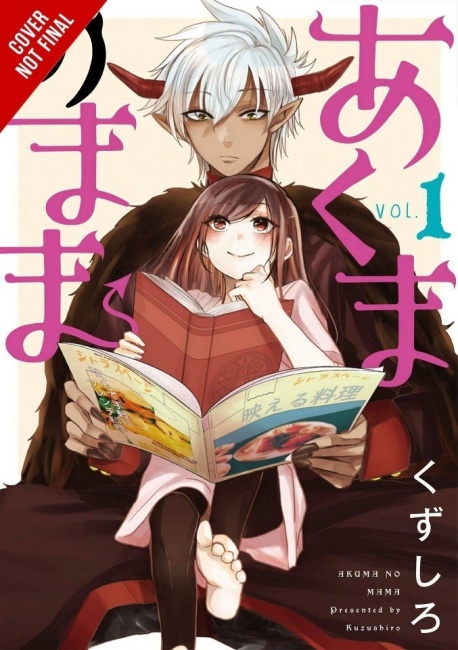 Mama Akuma
: A demon who grants wishes ends up in a domestic situation when he encounters a little girl who wants only one thing: "Please be my mama!!" That launches a slice-of-supernatural-life blending demons and domesticity, along the lines of
Delicious in Dungeon
or, even more similar, Seven Seas'
Little Devils.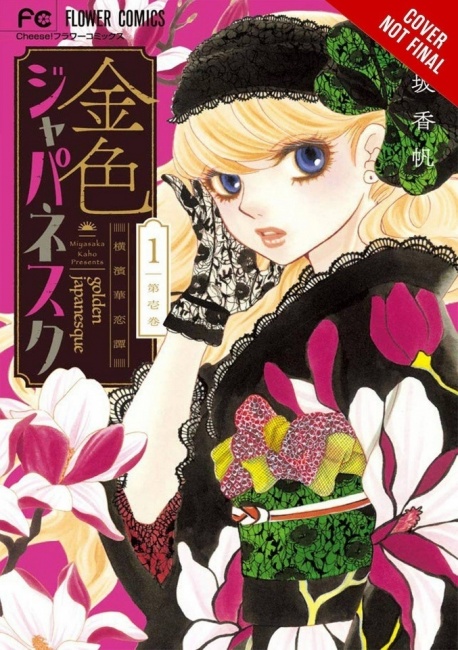 Golden Japanesque - Yokohama Karentan -
: In Meiji-era Yokohama, 16-year-old Maria stands out because of her blonde hair and her blue eyes, the genetic legacy of a father she has never known. She dyes her hair black and hides her eyes behind it, but one day, a young man tells her "You're … like a mermaid," and a romance begins between two young people who come from very different stations in life. Manga-ka Kaho Miyasaka is also the creator of
Kare First Love,
which was published by VIZ Media.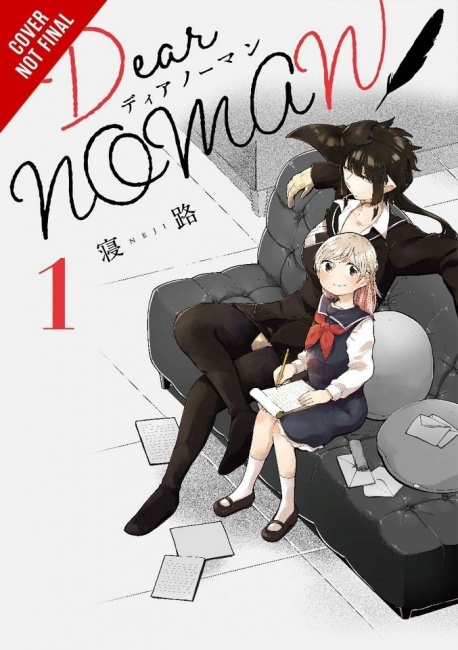 Dear NOMAN
: Mashiro Unohana has the ability to see ghosts, and she can't un-see them, no matter how much she tries to ignore them; instead, she becomes entangled in their world.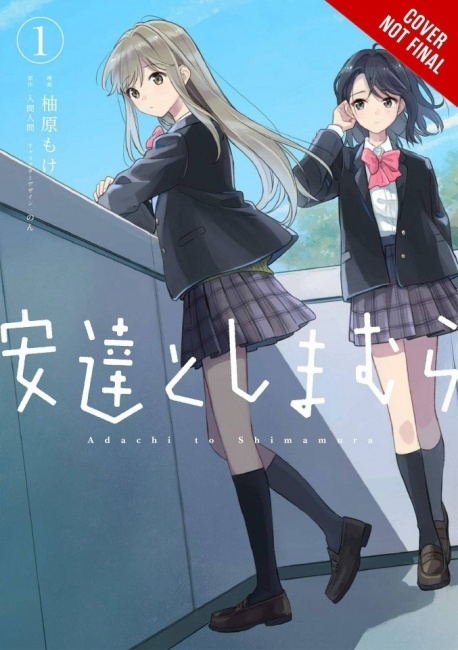 Adachi and Shimamura
: The two girls in the title meet in the high school gym while skipping class and become friends. When Adachi starts having dreams about kissing Shimamura, she's worried that this is not something friends do. The manga is based on a light novel series, which is published by Seven Seas Entertainment, and an anime is scheduled for October 2020.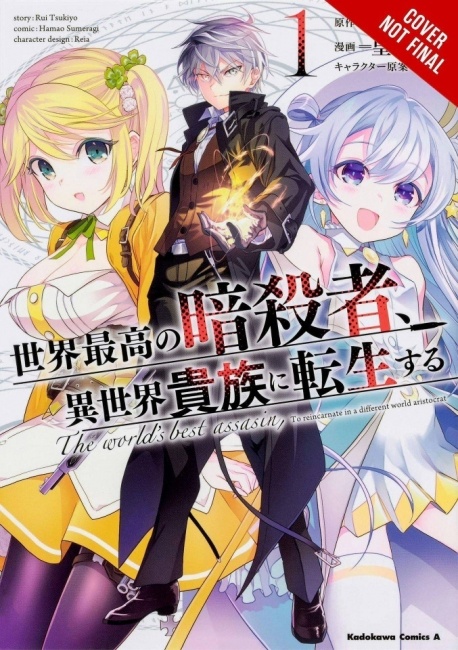 The World's Finest Assassin Gets Reincarnated in Another World
: It's pretty common for the title of isekai manga to simply state the premise, so here you go. A skilled assassin levels up when he is reincarnated and acquires magical powers along with his killing abilities, setting him up to be the greatest assassin ever, or at least to have a lot of homicidal adventures.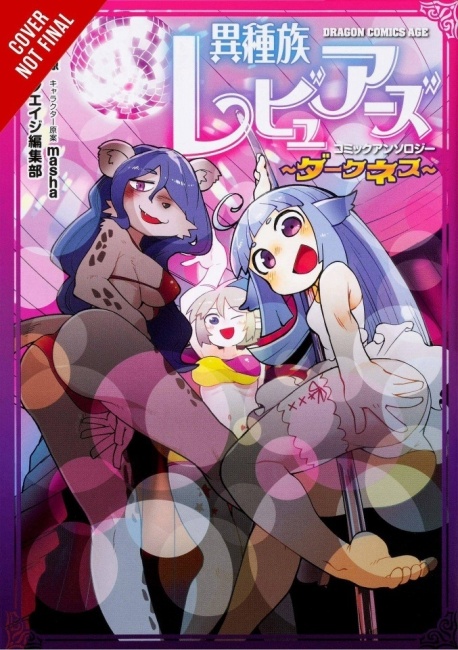 Interspecies Reviewers Anthology: Darkness
: This is a tribute anthology of stories set in the world of
Interspecies Reviewers,
a manga that is already published by Yen Press, in which a human, an angel, and an elf rate the succubi in the local brothel.
Grim Reaper and Four Girlfriends
: Yen has already published this three-volume harem comedy digitally, and now they are releasing the complete set as an omnibus volume. The lead character is a kind of a nobody guy who escapes death by convincing the shinigami who comes for him that he'll get a life. He sends love letters to four different girls, and when they all accept, he ends up in the center of a love pentangle.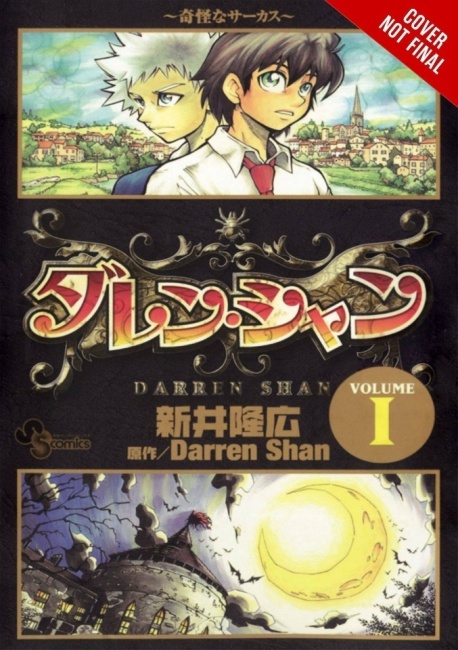 Cirque du Freak: The Manga Omnibus Edition
: This is a reissue of a series Yen published back in 2009-2011 and that they are now bringing back as three-in-one omnibuses. The manga is based on a series of young adult novels of the same name.
Click Gallery below for full-size covers!