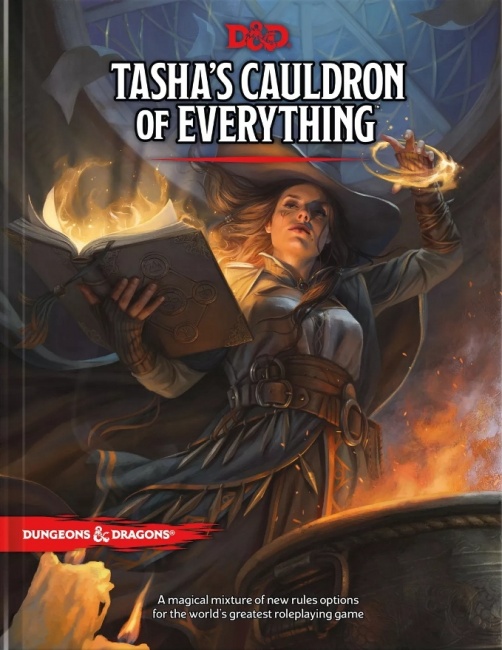 Wizards of the Coast announced
D&D Tasha's Cauldron of Everything
, a new rulebook for
Dungeons & Dragons
, for release on November 17.
The wizard Tasha has collected a compendium of lore from her days as an adventurer, and now she is imparting her wisdom in this new book. This tome contains expanded content for players and Dungeon Master's such as more rule options for character classes and subclasses, an artificer class, and new spells. It also feature new artifacts, monsters, and magical tattoos as well as introduces group patrons, who can function as a plot hook device in the game.
Additionally, the book features puzzles for explorers to complete as well as traps to that get triggered if they do the puzzle incorrectly, and rules for sidekicks. This true Cauldron of Everything comes in two different hard back covers, the standard version and an alternate art version, and will retail for $49.95.
Wizards of the Coast will also release Curse of Strahd Revamped, a boxed collector's edition of the famed Dungeons & Dragons adventure on October 20 (see "WotC Plans 'Curse of Strahd Revamped'").
Click on Gallery below for cover images!