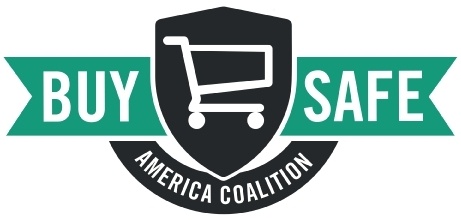 Over a dozen powerful industry associations, including the Toy Association and mass retailer organization Retail Industry Leaders Association, have joined together as the Buy Safe America Coalition to lobby for new laws to battle the sale of counterfeit goods online. Citing a Department of Homeland Security warning that "…dominant online marketplaces, including Amazon and Facebook, are facilitating the trafficking of pirated and counterfeit goods," the new organization is urging Congress to pass new laws that require online marketplaces to collect and verify third party seller information.
One such law, the INFORM Consumers Act, which has been introduced in both houses of Congress, would require online platforms to collect government ID, tax ID, bank account information and contact information for high volume third party sellers.
Amazon recently announced that it would begin displaying business name and address for all third party sellers on its platform beginning September 1 (see "
Amazon De-Anonymizing Third Party Selllers
"), a first step toward de-anonymizing third party sellers. Amazon's third party sellers account for 60% of the company's ecomm sales.
There is also new pressure from the courts to force online marketplaces to be responsible for the products on their platforms. A ruling this month in the California Fourth District Court of Appeals held that Amazon was liable for damages caused by an unsafe product sold on its platform, according to
Toy News
. "Whatever term we use to describe Amazon's role, be it 'retailer,' 'distributor,' or merely 'facilitator,' it was pivotal in bringing the product here to the consumer," the ruling said. "Under established principles of strict liability, Amazon should be held liable if a product sold through its website turns out to be defective."
Meanwhile grocery giant Kroger is adding an online marketplace to its grocery delivery service, Kroger Ship. The marketplace is being implemented this fall via an alliance with Mirakl, a software platform enabling B2C and B2B digital marketplaces. The new alliance will immediately expand Kroger's offerings by 50,000 SKUs across multiple categories, including toys. Kroger was already on an ecomm roll, with its online sales up 92% in the company's first quarter results.