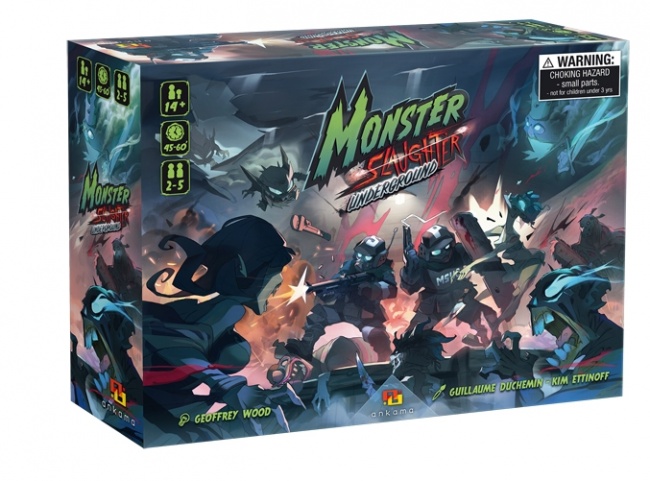 Luma Imports will release
Monster Slaughter: Underground
, an expansion for
Monster Slaughter
by Ankama (see "
Ankama Turns the Tales in 'Monster Slaughter'
"), into U.S. retail for Q1 2021.
Monster Slaughter: Underground is the first expansion to the Monster Slaughter base game which was brought into U.S. markets in 2019 (see "Ankama Goes with Luma for North American Distribution"). The expansion adds new powers for the monsters as well as 3D components. It also features four scenarios which send players into the basement for safety, which results in them finding new terrors below.
The game box includes 3 figurines, 40+ plastic doors, and 4 scenarios. It is for two to five players, ages 14 and up, plays in 45 minutes, and will retail for $44.99.