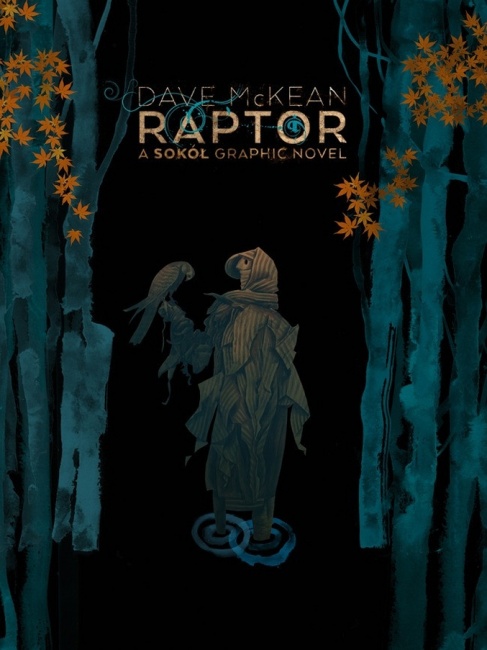 Dark Horse Comics will release
Raptor: A Sokol Graphic Novel
by Dave McKean on July 7, 2021.
Raptor: A Sokol Graphic Novel will be the first published creator-owned character by Dave McKean, a surreal artist (see "Dave McKean's Surreality Collected in 'Short Films'") of Black Dog and The Sandman fame. Raptor is a story that bounces in and out of two worlds and two conflicted characters. Sokol is a monster hunter that wanders a feudal fantasy world, and Arthur, his counterpart, is an author of supernatural tales in 19th Century Wales.
There will be two versions of Raptor: A Sokol Graphic Novel available. The standard 128-page trade paperback will retail for $29.99, and an oversized, hardcover Limited Edition version, that includes a signed tip-in illustration, will retail for $99.99.
Click on Gallery below for full-size images!