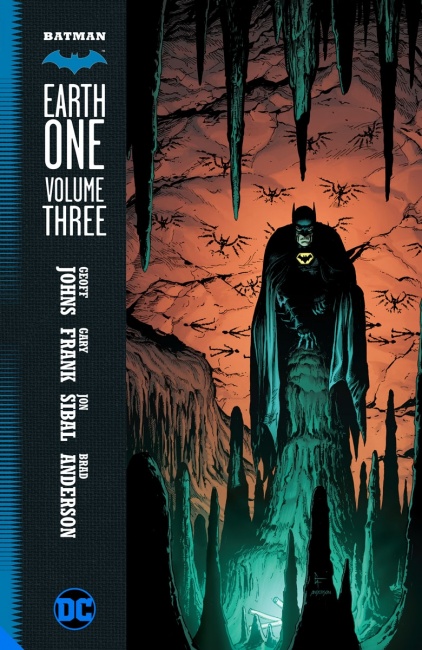 DC Comics announced
Batman: Earth One
Vol.3 for release on June 8, 2021.
Geoff Johns and Gary Frank are teaming up again to expand on Johns' first series of standalone Batman GNs starting in 2013 with Batman: Earth One (see "Intro Box Set to DC's Earth One"). Batman: Earth One is an out-of-continuity GN series that offers readers a younger and rougher Batman. In this latest installment, Harvey Dent has seemingly returned from the dead to take revenge on Gotham, and Batman must solve the mystery of Dent's return as his world starts to unravel.
This GN will feature two covers, and thus far, there is no word on MSRP for this book at this time.
Johns and Frank also recently teamed up for an Image Comics book, Geiger (see "Geoff Johns and Gary Frank Will Publish 'Geiger' Through Image Comics").
Click on Gallery below for full-size images!