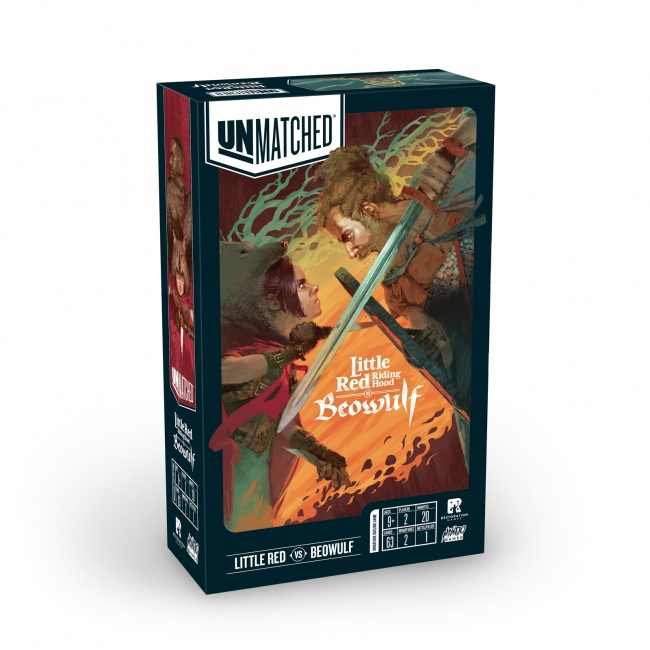 Restoration Games and Mondo Games will release the newest title for the
Unmatched
tactical skirmish game just in time for Christmas:
Little Red Riding Hood vs Beowulf.
Unmatched: Little Red Riding Hood vs Beowulf features two legendary characters that players can use to fight duels. Little Red Riding Hood uses her wits and her basket of goodies to gain an advantage, aided by the Huntsman. Beowulf, meanwhile, harnesses his rage to overwhelm his enemies, with Wiglaf at his side. In addition to the two new characters, this set offers a new battlefield: the famous mead-hall Heorot. This battlefield introduces a new "door" mechanic to the game.
Little Red Riding Hood vs Beowulf can be played on its own or combined with any other Unmatched games to create new dueling options.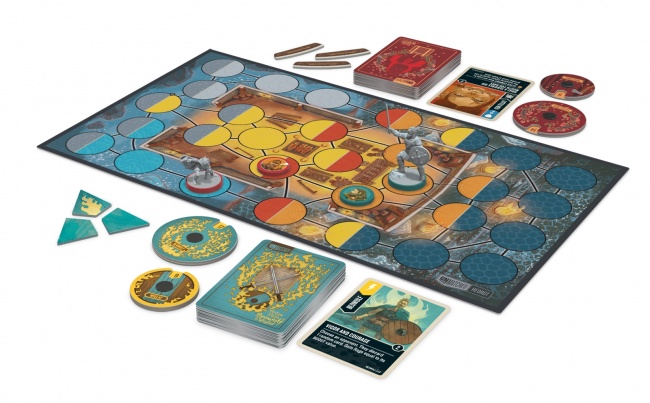 The new set includes 2 hero decks featuring artwork by Marc Aspinall, 2 pre-washed hero miniatures sculpted by Punga Miniatures, a double-sided Heorot battlefield board illustrated by Ian O'Toole, plastic sidekick tokens, and custom life trackers. MSRP is $25.00.
Click Gallery below to see the new character miniatures.
Earlier this year, Mondo Games offered and Unmatched game with characters from the Buffy the Vampire Slayer IP (see "Mondo Reveals 'Unmatched: Buffy the Vampire Slayer'"). Previous sets include mythical creatures, fictional characters, and film legends like Bruce Lee (see "Mondo and Restoration Games Reveal New 'Unmatched' Games") and even dinosaurs (see "'Unmatched' Takes a Trip to 'Jurassic Park'").