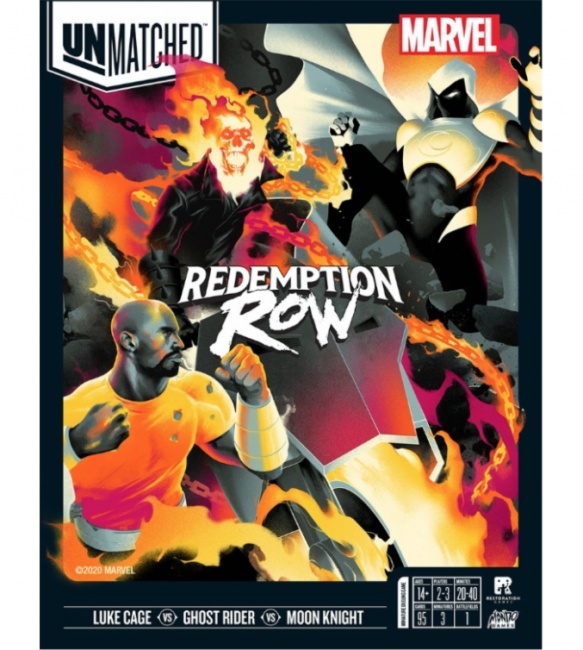 Heroes from the Marvel Universe will be featured in four new sets for Mondo Games' and Restoration Games'
Unmatched
tactical skirmish game releasing next summer, produced under licnese
Each of the four new sets will include a trio of Marvel characters that players can use to duel against each other as a stand-alone game, or combined with characters from other Unmatched sets. The four sets in this series will be:
Redemption Row – with Luke Cage, Ghost Rider, and Moon Knight
Hell's Kitchen – with Daredevil, Elektra, and Bullseye
Teen Spirit – with Ms. Marvel, Squirrel Girl, and Cloak and Dagger
For King and Country – with Black Widow, Black Panther, and Winter Soldier.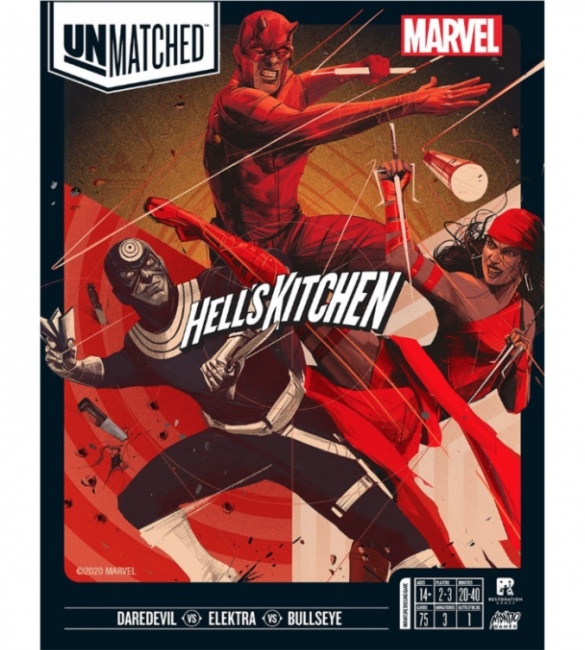 The sets will be sold separately, and will come with the boards, miniatures, cards, and tokens needed for all three characters. The components will feature artwork by veteran artists Heather Vaughan, Oliver Barrett, Ian O'Toole, Matt Taylor, and Sanford Greene.
Release dates and MSRP have not been announced.
This month, an Unmatched set featuring literary characters Little Red Riding Hood and Beowulf will be released (see "Restoration and Mondo Release New 'Unmatched' Set").