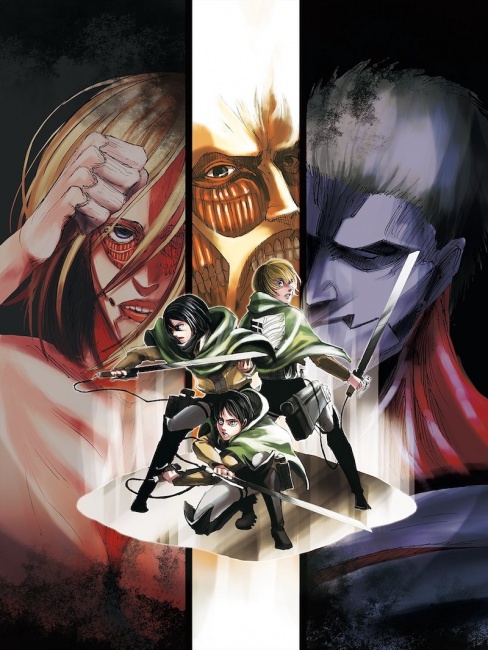 The publisher Kodansha Comics announced lsat night that the final chapter of
Attack on Titan
will be published in Japan in the April 9 issue of
Bessatsu Shonen Magazine.
The last volume of the manga, Vol. 34, will be published in June of this year in Japan and in October in the U.S.
"I've been saying for the past eight years that it would be over in three years, and it looks like I'm finally going to be able to finish it," creator Hajime Isayama said in a statement translated and Tweeted by Kodansha.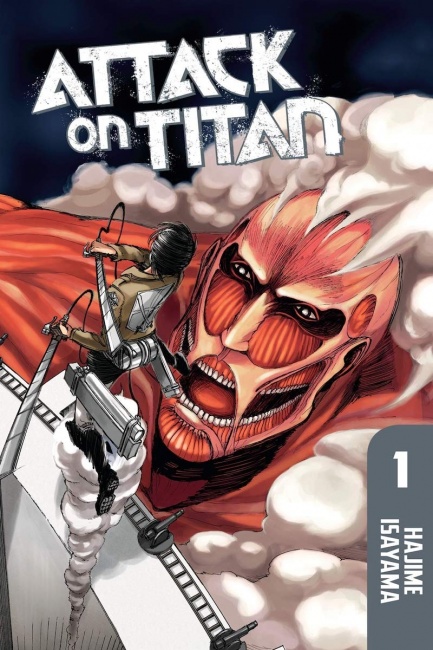 The series was first published in the U.S. in 2012 and became a best-seller after the anime debuted in the U.S. in 2013 (see "
August BookScan—Top 20 Graphic Novels
"). For a time, Kodansha was releasing volumes on a monthly basis (see "
'Attack on Titan' Goes Monthly
"), and it also licensed a number of spinoffs, including light novels, side stories, and a gag manga. Once the U.S. releases caught up with Japan, and the volumes began coming out less often, sales leveled off, but it remained on ICv2's list of the top 10 manga franchises until 2018 (see "
Top 10 Manga Franchises – Fall 2018
").